Bengaluru lockdown news: Today's updates from your city | Bengaluru News – Times of India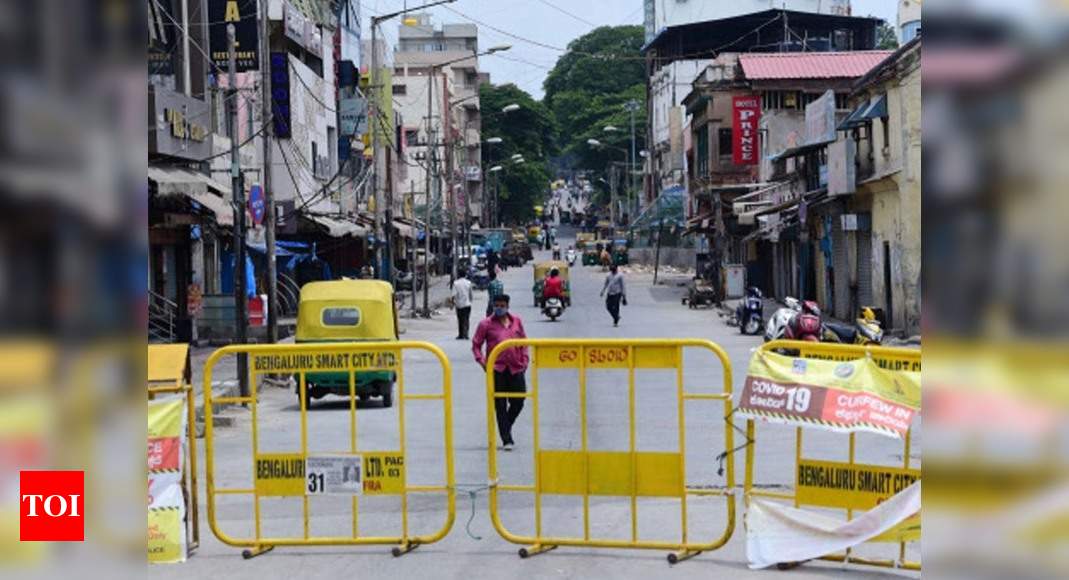 Shivajinanagr containment area in Bengaluru on Saturday.
Amid prevalent chaos and uncertainty over access to the essential services and commodities during the lockdown, we bring you the latest updates from your city.
Update at 2.20pm: 54-yr-old Udupi man with cardiac issues becomes 37th Covid-19 fatality in Karnataka, where 54 new cases were added, taking the total number of infections to 1,146, says state health department. (PTI)
Update at 1.10pm: With the addition of 54 new Covid cases in Karnataka today, the total number of positive cases rise to 1,146. Total number of active cases stands at 611 with 497 discharges and 37 fatalities.
Update at 11am: Death toll due to Covid-19 rises to 2,872, cases climb to 90,927 in India, says Union health ministry (PTI)
* About 10,000 people from Dakshina Kannada are part of the hotel industry in Mumbai, and they want to now return to Karnataka.
* 14 new coronavirus infections were reported in Shivajinagar's Chandni Chowk locality on Saturday, taking the area's tally to 30.
* The Karnataka State Disaster Management Authority (KSDMA) has developed three technology solutions to tackle the coronavirus crisis.
* Karnataka has generated 135 tonnes of Covid-19 biomedical waste since March, of which 21 tonnes came from Bengaluru Urban alone, according to Karnataka State Pollution Control Board (KSPCB) data.
* Even as the country readies to ease restrictions on movement further in Lockdown 4.0 and Karnataka looks to open up most of the state, the northern districts are grappling with a surge in Covid-19 infections, especially following the return of residents from other states. The 11 districts of north Karnataka account for 50% of the cases — 533 of 1,092 — reported as of Saturday, and authorities fear the curve is showing no sign of flattening anytime soon.