Bengaluru: Heeding demand, BMTC to run all non-AC buses | Bengaluru News – Times of India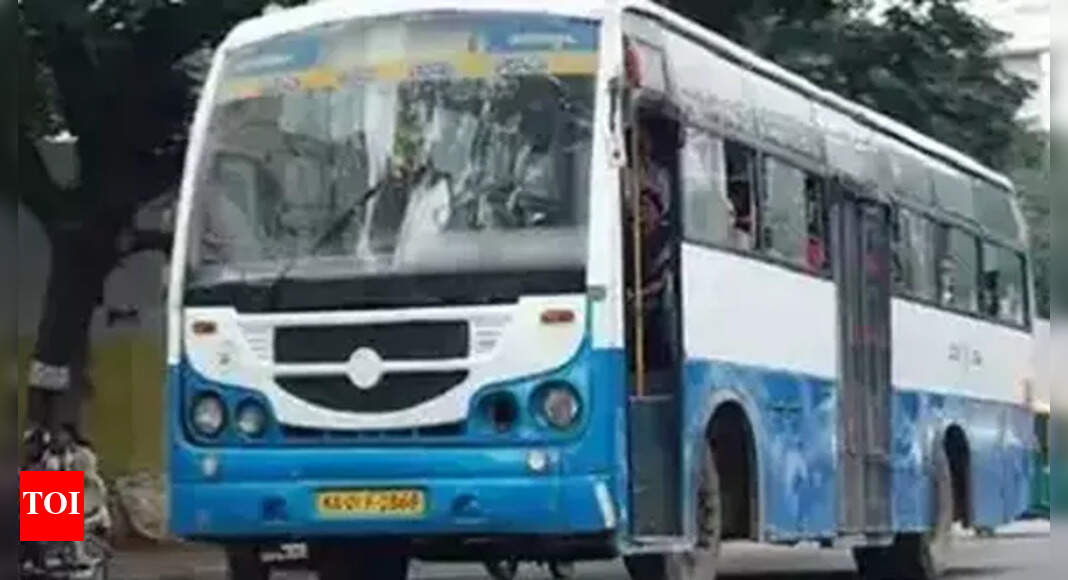 At present, the BMTC is operating 5,100 buses — 5,000 non-AC diesel and 100 Volvo buses.
BENGALURU: With the number of Covid-19 cases reducing and normal activities resuming, the Bengaluru Metropolitan Transport Corporation (BMTC) has decided to operate all non-AC diesel buses.
At present, the BMTC is operating 5,100 buses — 5,000 non-AC diesel and 100 Volvo buses. "We are planning to operate all 5,400 non-AC buses. We will also operate around 30 additional Volvo buses based on demand. The total number of buses will cross 5,500 in the next few days," said a senior official.
BMTC managing director V Anbukumar said the transport authority was planning to operate 5,500 buses since schools and colleges have resumed. He also wrote to Bruhat Bengaluru M ahanagara Palike (BBMP) to release the BMTC staff deployed for Covid-19 duty. "Many of our staff were with BBMP for Covid-19-related work, so we want them to return to BMTC to run our buses," said a BMTC official.
Asked about the condition of the Volvo buses lying in depots for nearly two years, Anbukumar said: "The possible issues are battery, oil and tyres but fortunately there were no major issues since we were running these buses within the depots for a few hours every day. We are mainly doing oil change in these buses, which cost around Rs 40,000 per bus."
He said the daily ridership has now crossed 20 lakh. "The daily passenger revenue has increased from Rs 1.5 crore to Rs 2.9 crore now. But it was Rs 5 crore a day before Covid-19. Our daily operational cost is around Rs 4 crore now mainly due to increasing diesel prices," Anbukumar said.
"I have asked our officials to operate maximum buses even if it is not making profit. We cannot keep our buses in depots for a long time citing less demand," he added. He said the demand for Vajra AC service is less due to workfrom-home arrangements.
FacebookTwitterLinkedinEMail