Bengaluru: Girl falls off scooter, run over by truck; rider blames pothole for losing balance | Bengaluru News – Times of India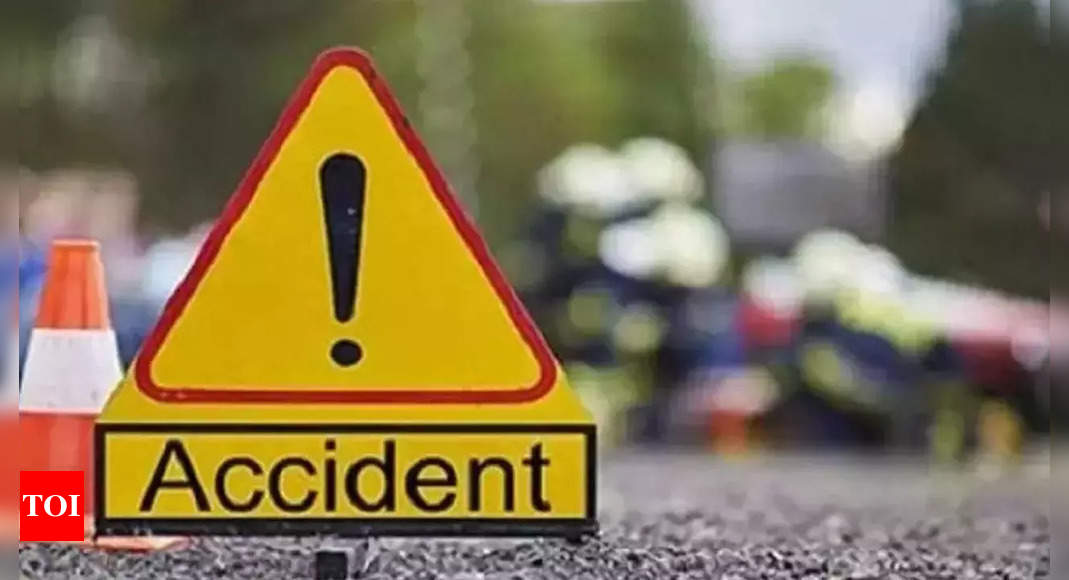 BENGALURU: A 17-year-old girl came under the wheels of a truck and died after she was thrown off a scooter on which she was riding pillion at Kachohalli Cross, Chikkagollarahatti, off Magadi Road, on Friday morning. The rider, a relative of the girl, said he was trying to avoid a pothole when the accident occurred.
Nubia, a resident of Goripalya, off Mysore Road and a class 8 student of a private school, died instantly while her sister Afrin, 15, who was also on the pillion and the relative, Ahran, 28, sustained minor injuries.
Acting on Ahran's complaint, Madanayakanahalli police have booked a case against the truck diver and unidentified officials of public works department and Kachohalli gram panchayat.
Police said the sisters and Ahran were returning to the city from Tavarekere after visiting their relatives and reached Kachohalli cross around 10.45am. It is said Ahran lost control of the vehicle while trying to avoid a pothole and the trio fell from the scooter. A truck coming from behind ran over Nubia and also hit the two others. Ahran told police that the accident took place because of the pothole.
Police said Nubia died instantly and the injured were rushed to a nearby private hospital. They seized the truck and scooter from the spot and efforts are on to nab the driver, who abandoned the vehicle and fled the spot.
Second fatality on the stretch in 46 hours
Madanayakanahalli police said that a 57-year-old excise sub-inspector was killed on Wednesday just 50 meters away from the spot where Nubia was run over on Friday.
C Krishnappa of Anjana Nagar was on his way to Tavarekere on official duty. Around 12.30pm, a speeding truck coming from behind knocked his scooter. Krishnappa lost control of his vehicle and fell on the road. The back wheel of the truck ran over him and he died on the spot.
Madanayakanahalli police seized the truck and Krishnappa's scooter and further probe is under way. The driver is at large.