Bengaluru: Garba to dandiya, this Navratri it's safety first | Bengaluru News – Times of India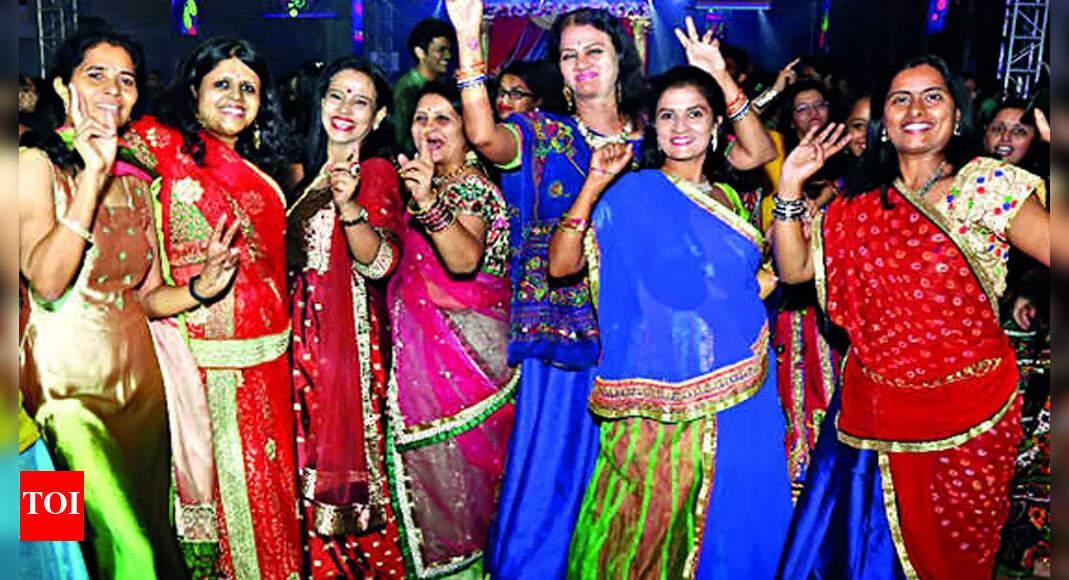 BENGALURU: As Navratri celebrations begin across the city, some are heading out to participate in close-knit events, while others are staying cautious and sticking to virtual celebrations.
Chhavi Bagrecha, a homemaker, plans to join her friends in a dandiya event organised on a small scale at an apartment complex in Hebbal. After having celebrated Navratri last year only with family at home, she feels it is safer this year to venture out. "I feel confident because I am vaccinated and the event will only have limited participants following all the Covid guidelines," she says.
Nimesh Chhag's NM Events is set to organise the Neon Dandiya festival after a gap in 2020, when the festival was held virtually. In 2019, the festival had seen over 3,000 people participate, while this year, Chhag expects 200 people each day on October 14 and 15. "We are getting back to celebrating the divine goddess while abiding by government and BBMP. These baby steps towards a new normal are satisfying," he says. Yakeen Vaghela, a resident of Rajajinagar, who is organising a garba night at a play arena in the area along with his four friends, says tickets to their two-day event (Oct 9 and 15) are selling fast and the one for October 9 is already sold out. He says they are a community of garba enthusiasts and are seeing a lot of excitement among people to go out and enjoy the festivities.
Both organisers say they have communicated to participants that it is preferable to attend the event if they are vaccinated and ask them to fill out a self-declaration form before entering.
However, not everyone is confident about venturing out for the festivities. Preeti Jain, an IT professional, says, she is one of the few in her circle who hasn't even dined outside yet. "Even for the festival, my siblings and I will participate in a virtual event. We are worried about my grandfather and ageing parents," she says. Jyoti Ashok Khiraiya, chairperson of Ladies Wing, south India, Shree Dakshin Bharat Lohana Samaj says the community with 4,000 households in the city, continues to have virtual events all through the year. Lohana Samaj is a Gujarati community. "This year too, we will participate in Durga Puja installed in a Kolkata pandal. We will all participate in the aarti via Zoom and sing bhajans from our homes," she says.
"A coordinator will also play audio to which we will all perform garba in our homes in front of the screen. Each of us, dressed in our best for Navratri, will be put in the spotlight for a while. We will be able to see our friends dance while we join them. We will also feel less lonely, even if we are not next to our loved ones," she says.