Bengaluru: From December 1, pay minimum fare of Rs 30 for auto | Bengaluru News – Times of India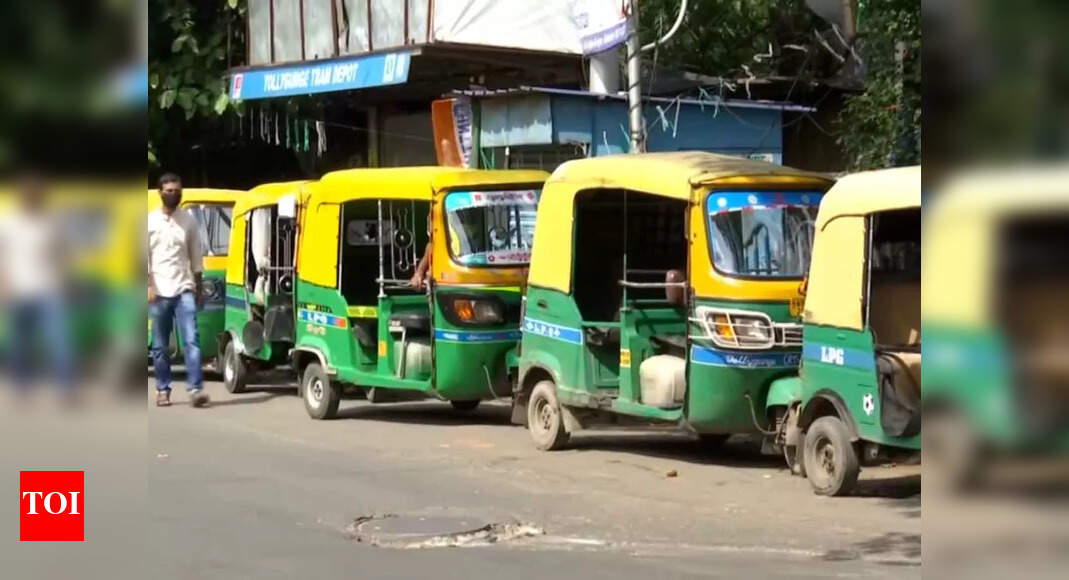 BENGALURU: Starting December 1, your auto rickshaw ride will be expensive. Regional Transport Authority (RTA) on Saturday approved the proposal to revise the auto rickshaw fares in the city.
However, RTA is yet to issue an official order. The minimum fare for the first 2 Km is hiked to Rs 30 from the existing Rs 25 (first 1.9km). For every addition Km, it will be Rs 15 per km from the current Rs 13.
Auto fare in the city has not been revised since 2013. The night fare (10pm-5am) will be revised to minimum fare plus 50% (one and half fare). The waiting fare will be free for the first five minutes and then it will be Rs 5 every 15 minutes. It is also stated that free luggage will be allowed up to 20 kg. It will be Rs 5 per kg beyond 20 kg. The maximum luggage allowed in an auto is 50kg.
TOI had carried a report titled 'minimum auto charge could go up to Rs 30' on April 3, 2021.
Officials said they will give time for drivers till February, 2022 to re-calibrate the meters of autorickshaws. "The meters of these autos will have to be calibrated based on revised tariffs. They will also have to display revised auto fare charts inside the autos," said a senior transport department official. Auto drivers had not been pushing for the fare hike in the recent past fearing that commuters may shift to app-based cabs. With cabs also becoming expensive after the transport department fixed minimum and maximum rates, auto drivers now feel the tariff revision is inevitable.
Officials said they fixed revised fares taking into consideration factors like inflation, rise in the LPG prices and maintenance costs. The price of auto LPG has gone up from Rs 58.18 a litre last month to Rs 66 a litre in November . In May 2020, the price was Rs 32.51 a litre, which means an increase of Rs 33.4 a litre in 16 months.
Auto unions welcome, commuters want to enforce it
Many auto drivers welcomed the move. C Sampath, general secretary, Adarsha Auto Drivers Union, said: "We welcome the decision to revise fares after eight years but business has been dull due to Covid-19. So we don't know how the passengers will react to it as many had lost jobs after Covid".
Many passengers say the transport department and traffic police should enforce the revised fares. "Many auto drivers have been collecting Rs 30 minimum fare unofficially for the last few years. In fact, some of them even demand Rs 50 minimum fare. But the traffic police and transport department has been turning a blind eye against such violations" said Sathish Kumar, a passenger in Koramangala.