Bengaluru: Drugs meant for New Year bash seized; four held | Bengaluru News – Times of India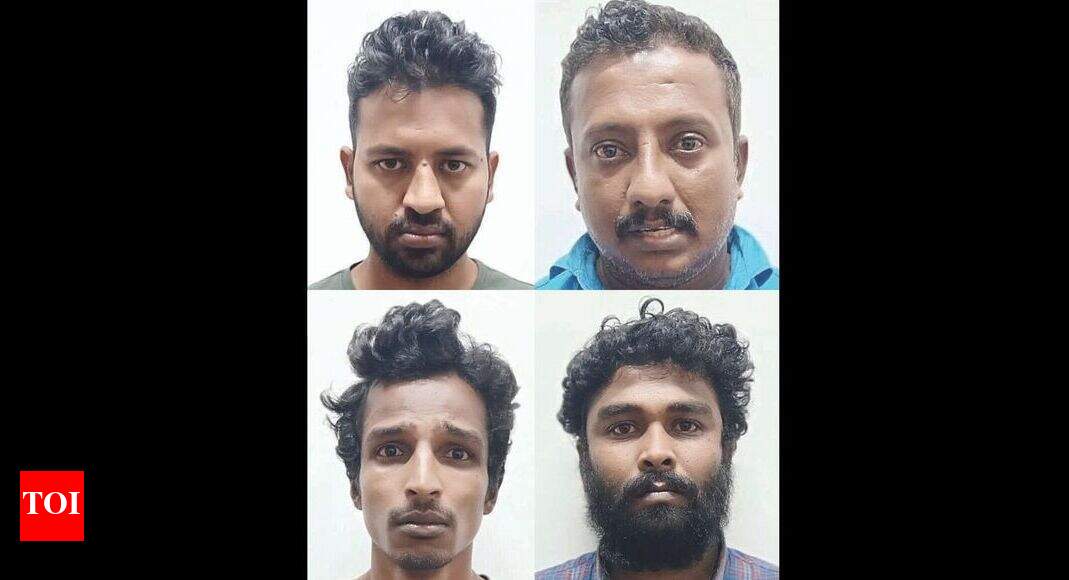 BENGALURU: Busting another drug-peddling racket in the city, sleuths from Central Crime Branch (CCB) arrested four men and recovered 5kg of hashish oil and 3kg of ganja worth Rs 1.1 crore from them.
The accused are M Tirupal Reddy, 32, of Hebbal, Ezaz Pasha, 45, of RT Nagar, K Kamalesh, 31 and S Sateesh Kumar, 27, both from Krishnagiri in Tamil Nadu. Police said Reddy and Pasha procured hashish oil from Tamil Nadu and Andhra Pradesh, while Kamalesh and Sateesh brought ganja from Tamil Nadu.
"The suspects wanted to the sell them during New Year celebrations in the city. Though we arrested the accused for the first time, they have a strong network of sub-peddlers and consumers. We received a tipoff that the accused were trying to contact young professionals and students, saying they could supply hashish and ganja. Based on this information, we raided Reddy's home in Kempapura, Hebbal and seized the materials. We arrested the rest based on Reddy's statement," said Sandeep Patil, joint commissioner of police (crime).
During probe, police seized a weighing machine, a car and a motorbike, four mobile phones and Rs 5,500 cash.