Bengaluru: District administrations can impose curbs after risk review | Bengaluru News – Times of India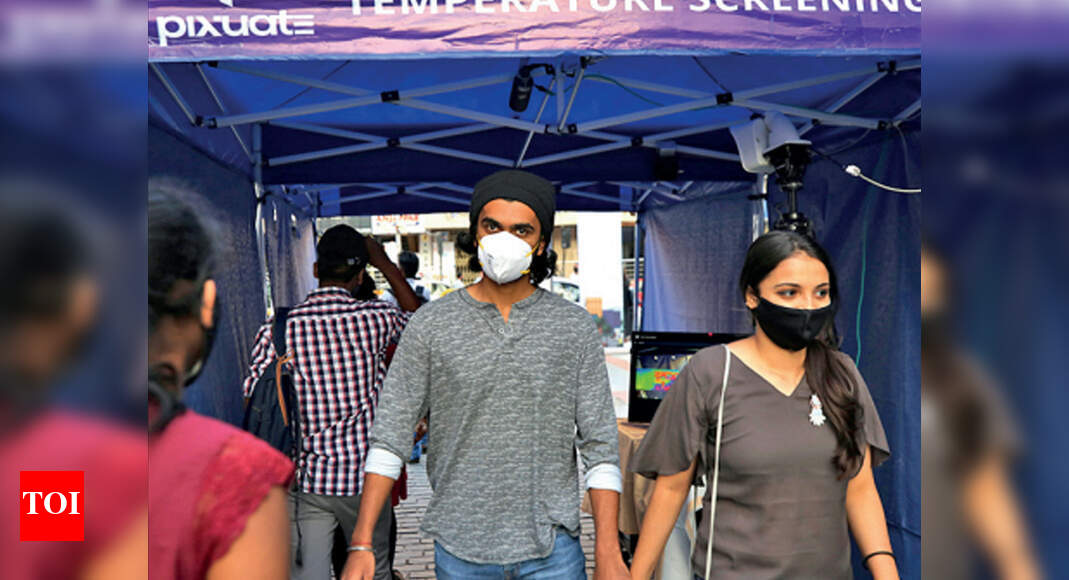 Depending on the situation in districts, BBMP or the district administrations can exercise their powers and take appropriate decisions to control the spread
BENGALURU: Come December 1, the participation limit in marriages or similar gatherings can be limited from 200 to 100 by district authorities if there is a surge in Covid cases.
Depending on the situation in districts, BBMP or the district administrations can exercise their powers and take appropriate decisions to control the spread, says the new guidelines issued by the chief secretary on Friday.
"Prior permission for any gathering like a wedding is mandatory. The new guidelines allow district authorities to limit the gathering of weddings from 200 persons after reviewing the Covid situation," said health commissioner Pankaj Kumar Pandey.
In the previous order issued after Unlock 5.0, on October 1, the government had allowed wedding participation to 200 persons. With graded reopening and progressive resumption of activities, the government issued a new set of guidelines to be followed from December 1.
The notification says that with adherence to prescribed standard operating procedures, social, religious, sports, entertainment, educational, cultural, religious gathering, with upto a maximum 50% of the hall capacity, a maximum ceiling of 200 persons can be allowed in closed spaces. "However, based on assessment of the situation, BBMP or district authorities may reduce the ceiling to 100 persons or less in closed places," reads the order.
The order adds that it'll be the responsibility of municipal, taluk authorities and police to ensure that prescribed containment measures are strictly followed.
The order empowers district authorities to impose local restrictions such as night curfew to contain the spread of Covid, based on their assessment. However, no local lockdown can be imposed by district authorities outside containment zones without prior consultation with state and central government.
If Covid positivity rate of districts is more than 10%, district authorities can take measures like staggering office timings.
The order focuses on protection of vulnerable persons. "Persons above 65 years, persons with comorbidities, pregnant women, and children below the age of 10 are advised to stay at home," it says. The maskrelated imposition continues. A fine of Rs 250 in municipal corporation areas and Rs 100 in other areas shall be imposed for not wearing masks.
FacebookTwitterLinkedinEMail