Bengaluru: Deepavali sees return of family meets after 2 years | Bengaluru News – Times of India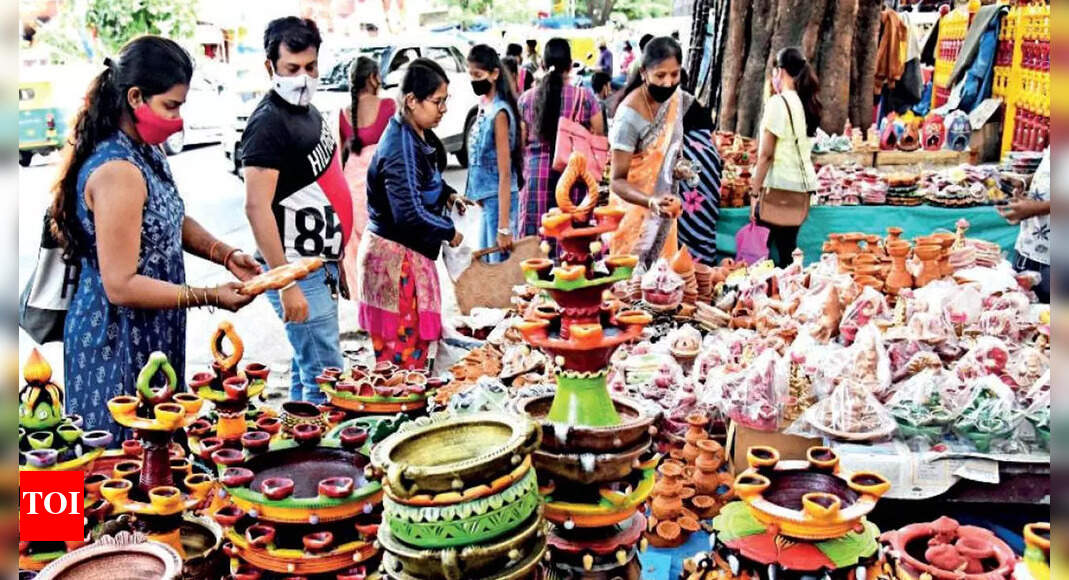 BENGALURU: Nilesh Sanghavi, a Kumara Park resident, is all set to meet his extended family after almost two years on Saturday for Deepavali this year.
Sanghavi, an event planner and founder of Prarambh a socio-cultural organisation, told TOI that three generations and 60 family members used to meet for every festival for the past five years. They had to stop their festive get-togethers in early 2020 due to the pandemic and have decided to finally meet for Deepavali after a long hiatus.
"Almost 10 to 12 families come together. To beat the traffic and other logistical issues, we finalise a function hall and meet there for every festival. We are all excited to meet again now," he said, adding that everyone in the family who is eligible to be vaccinated has received both their doses. The family members reside in different parts of the city like Sadashivanagar, Rajajinagar etc. He said they are all excited to meet each other after such a long gap. "We will all still be cautious. But the joy of seeing your family in person, for a special occasion, is beyond measure," he added.
Like Nilesh, several Bengalureans are pushing aside their fear of the virus and meeting their families this time. Many say vaccination and reduced travel restrictions have made it safe and easy to meet their family members.
Sushma Kumar, a techie residing in Banaswadi, will be visiting her aged grandparents in Davanagere after two years. The last time she saw them was for the festival in 2018. "In 2019, I was travelling outside the country for work and in 2020, the pandemic happened. I will finally be celebrating this festival with my family," she said.
Sushma said for every festival before this, either there were travel restrictions, or someone in the family would be ill, forcing her to shelve her travel plans. "I celebrated Holi, Dasara and every other festival alone or virtually," she added.