Bengaluru: Day to celebrate Singapura's 497 years | Bengaluru News – Times of India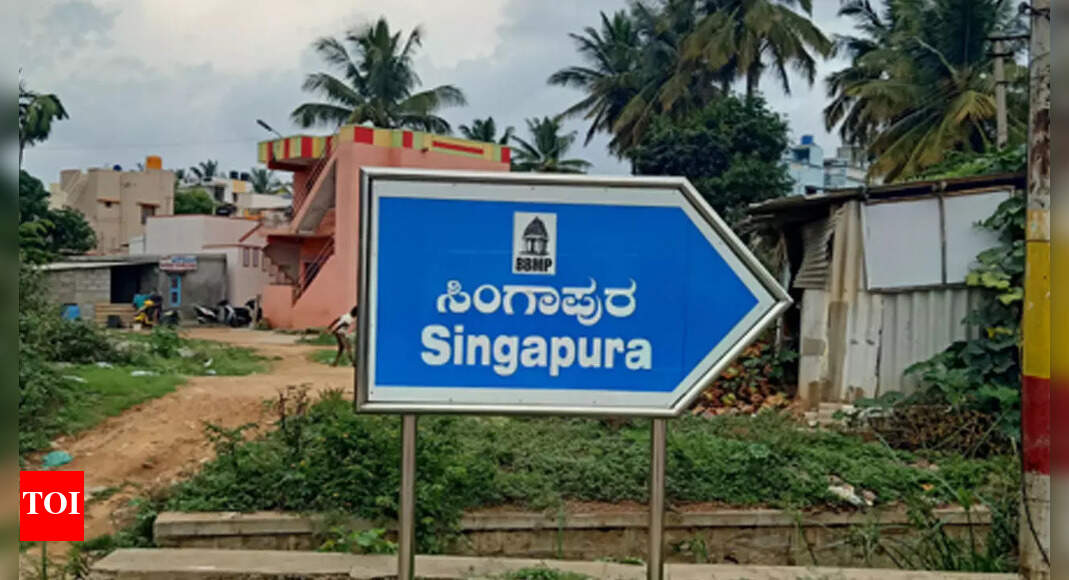 BENGALURU: Singapura in north Bengaluru, which historians discovered to have been a fortified town since 1524, will turn 497 on Friday.
A brief event to celebrate its long existence and to educate residents of their area's historical past, will be held at Singapura Varadarajaswamy temple on Singapura Day.
The area, which is now part of bustling Bengaluru and was recently in the news following Singapura Lake overflowing, was inhabited since the early 16th century.
"There were two stone inscriptions discovered in 1905 and one as latest as 2018 in the area which talk about Singapura, a fortified town where people lived during the Vijayanagara period. The writings in old Kannada on stone describe the Tiruvengalanatha temple which is the present day Varadarajaswamy temple on a hillock of Singapura," said historian Udaya Kumar PL. Kumar said the inscriptions referred to a chieftain, Singappanayakka, after whom the area took its name and also on its wetlands, the people who lived, their religious practices and mainly the donations to the hillock temple by wealthy residents. A magazine titled Bengaluru Itihaasa Vaibhava with a feature on Singapura will be launched at the temple on Friday evening. The project is being funded by the Mythic Society.