Bengaluru: Boy, 6, leaves home to meet grandma, rescued | Bengaluru News – Times of India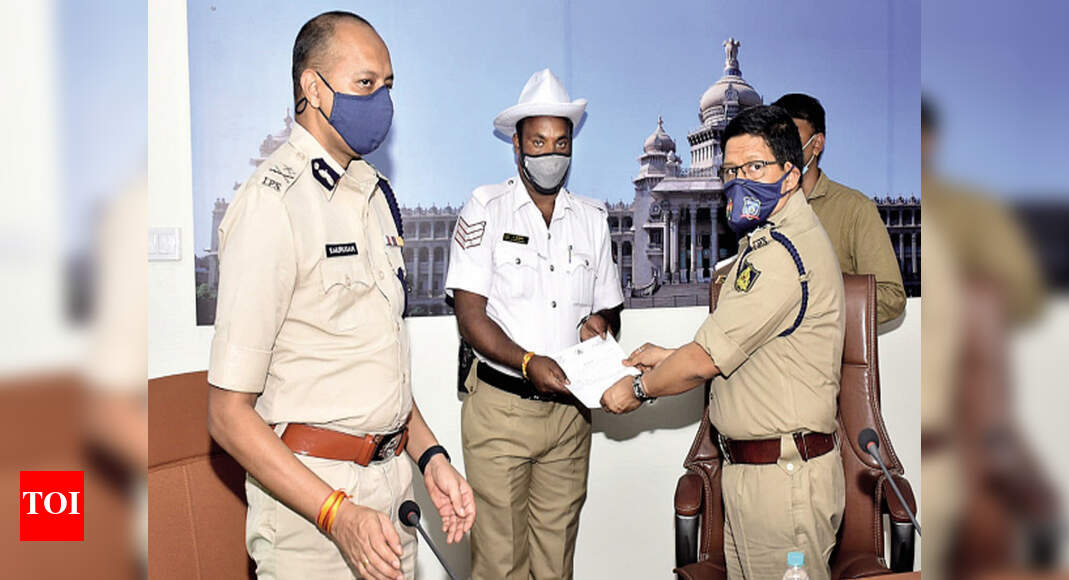 BENGALURU: A child desperate to meet his grandma left home on his own. But thanks to a good Samaritan cabbie and two traffic cops, the six-year-old was safely reunited with his techie-parents within six hours of him running away from home. The incident took place last month.
On Tuesday, police commissioner Kamal Pant honoured the Whitefield police officers, who took the boy back to his family.
The boy from Avalahalli, near KR Puram, told police that for a long time he had been asking his parents to take him to his grandmother's house in Nagondanahalli, located around 8km from his residence. "They had not taken me to my grandmother's house since the lockdown in late March. On August 14, I decided to visit her on my own and left the house around 10am," the boy told police.
Whitefield traffic police inspector Manjunath SR said the boy walked for about 6km from his home and reached Whitefield main road, near Seegehalli. He was looking to catch a bus or a cab and tried to flag down vehicles passing by. A cab driver, Prashant Aradhya, happened to notice the boy as also the gold chain and earring he was wearing. Aradhya immediately alerted a traffic head constable, who was manning the Seegehali junction nearby.
Krishnappa A, a head constable with Whitefield traffic police, told TOI he was on duty near Seegehalli junction when around 12.30pm cabbie Aradhya alerted him about the boy. "I immediately rushed to the spot and took the boy with me. He told me his parents had died in an accident long ago and he wanted to reach his grandmother at Nagondanahalli village," Krishnappa said.
The head constable alerted his inspector and rushed to Nagondanahalli with the boy, but his grandmother's house was locked.
Police took the child to the station and asked him about his school. He revealed the name, where the children of traffic warden Manju Mehra also study. Mehra sent the boy's photo to the principal, who told police the kid was the son of a techie-couple. The boy was reunited with his mom and dad by 4pm. The parents had by then approached Avalahalli police with a missing complaint.
Pant appreciated Manjunath and Krishnappa for their efforts. They were applauded for the fact that despite being traffic cops they went beyond their brief and rescued the boy on their own.
"The boy likes his maternal grandmother a lot. He decided to meet her alone as his parents did not take him to her for long. We asked his parents to take care of him and not have him sport gold jewellery to avoid unnecessary problems," said Manjunath.