Bengaluru: BMTC staff to prevent crowding at 200 bus stops | Bengaluru News – Times of India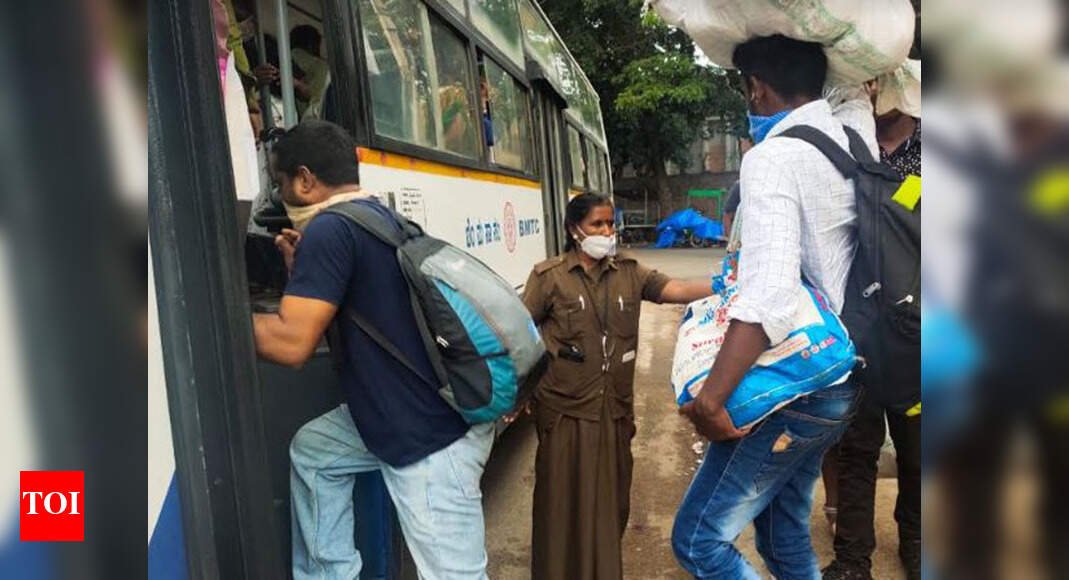 BENGALURU: With ridership gradually increasing, BMTC has decided to depute staff at 200 major bus stops during peak hours to ensure social distancing.
According to the transport utility, daily ridership increased from 7.2 lakh on June 1 to 10.2 lakh on June 8 and 10.7 lakh on June 11, as against 36 lakh before the lockdown. It is now operating around 5,000 of 6,100 buses.
BMTC officials said crews of the remaining buses are being re-deployed for other duties. "We are deputing staff at 200 major bus stops to ensure social distancing among commuters while waiting for a bus and boarding one. They will also see to it that all passengers wear masks," BMTC managing director C Shikha told TOI. The staff will be deputed from 8am to 11am and 4.30pm and 7.30pm to ensure buses halt at designed stops.
The move came after increasing complaints of passengers crowding while boarding and de-boarding buses. Recently, after a conductor tested positive for coronavirus, BMTC said it would slap Rs 500 fine employees who don't wear a mask on duty.