Bengaluru: BMTC may cut AC bus fares to draw more commuters | Bengaluru News – Times of India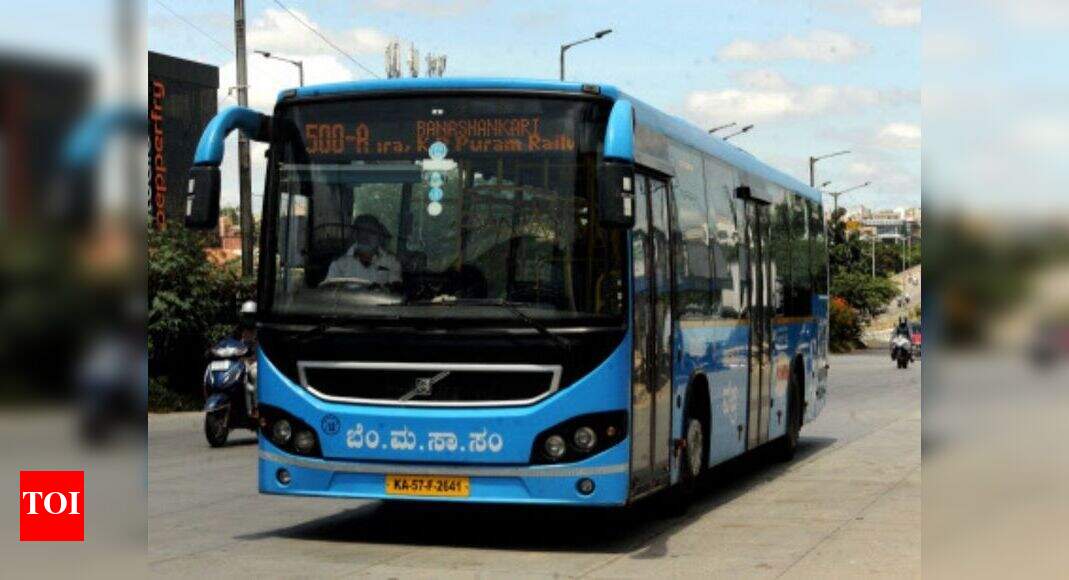 BENGALURU: Bangalore Metropolitan Transport Corporation (BMTC), which has the highest fleet of air-conditioned (AC) buses in the country, is planning a revamp of its operations. Starting January, the corporation is thinking of reducing fares of AC buses, rationalisation of routes and increasing its fleet.
Currently, BMTC is operating only 70 of 860 AC buses. Of the 70, 54 are Vayu Vajra airport services. "A lion's share of traffic revenue was from AC buses, but the pandemic severely hit those services," said a senior BMTC official.
The corporation is planning to reduce fares of only AC buses and also re-route tech corridors. "The buses plying on tech corridors will be re-routed to other areas. The number of AC buses will be increased from 70 to around 150. The idea is to attract non-AC passengers to AC buses, app-based cabs and autos, as well as rental scooters," the official said. BMTC managing director C Shikha said: "Our AC services were mainly catering to the IT sector, but ridership has reduced due to the work-from-home model. We will come up with promotional activities for AC passengers. We have not yet finalised the rate of fare reduction. But promotional rates will be from January 1 as a New Year gift for Bengaluru. We are now reworking our routes."
"Before Covid, techies were regular passengers on AC buses, but now they are working remotely. There is no clarity on when offices will resume and we cannot keep our buses idle for more months. So, we planning initiatives to attract common passengers to AC services," said an official.
Officials said daily ridership is now around 20 lakh compared to 36 lakh earlier. "Another reason for drop in ridership is schools remaining closed," said an official.
Addressing concerns around travelling in AC buses, the official said they are periodically sanitising the vehicles. "In fact, Metro and Indian Railways are also operating AC coaches. There is no scientific evidence to prove AC buses or coaches spread Covid. We are also ensuring all passengers wear masks," he added.
In January 2018, BMTC reduced fares of AC buses between 5% and 37%, but the decision was reversed in July 2018 due to soaring operational costs.