Bengaluru: BBMP seals house, woman stuck with trash for 5 days | Bengaluru News – Times of India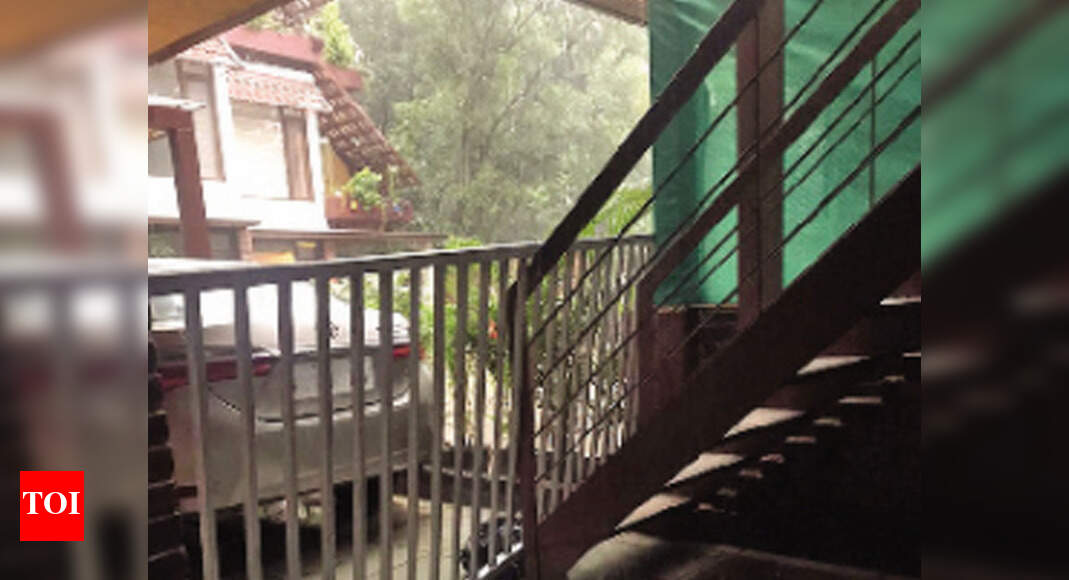 BENGALURU: Nidhi Dhingra, a resident of CV Raman Nagar, can't get rid ofher household waste on a daily basis. Reason: Her home has been sealed as her husband and and motherin-law tested positive for Covid-19. Thanks to a huge barricade put up at the entrance, Nidhi finds herself stranded, though the garbage collector comes till her gate.
The 37-year-old content creator has been living by herself after her family members turned positive. Although they had very mild symptoms, they decided to move to a Covid care facility, especially because the mother-in-law is in the highrisk group.
While the infected mother and son were taken away in an ambulance on August 8, Palike officials sanitised and sealed the house the next day. This despite Nidhi herself testing Covid negative.
D Randeep, special commissioner, BBMP said, "It is reasonably acceptable for a person in home quarantine to step out to dispose of garbage or collect essentials, provided he/she wears a mask and maintains social distance. Reasonable restrictions in terms of access control at the end of the road (as per containment zone protocol) would be in place."
He further said, "However, if there is a Covid-positive person residing in the house, then it would be a case of home isolation and there would be restrictions on such a person stepping out."
Nidhi admitted twice she forgot to wear a mask. "But I was certainly over six feet away from any individual in the neighbourhood," she said, adding: "I know the seriousness of the disease and would never step out of my door unless it is to collect food and other essentials or dispose of garbage."
As per garbage-collection protocol, those under quarantine can step out and leave the bin, which is then picked up by separate collectors wearing a mask and other protective gear. Garbage from such households is collected in a separate van. At the ward level, biomedical waste collectors pick up this muck.
The civic body had last month announced that houses won't be barricaded after photographs of two flats with their doors sealed using tin sheets had gone viral. The Palike had drawn flak as such barricading rendered residents vulnerable in case of an emergency.