Bengaluru: BBMP hopes Yoga Day drive puts aim of 1L doses in reach | Bengaluru News – Times of India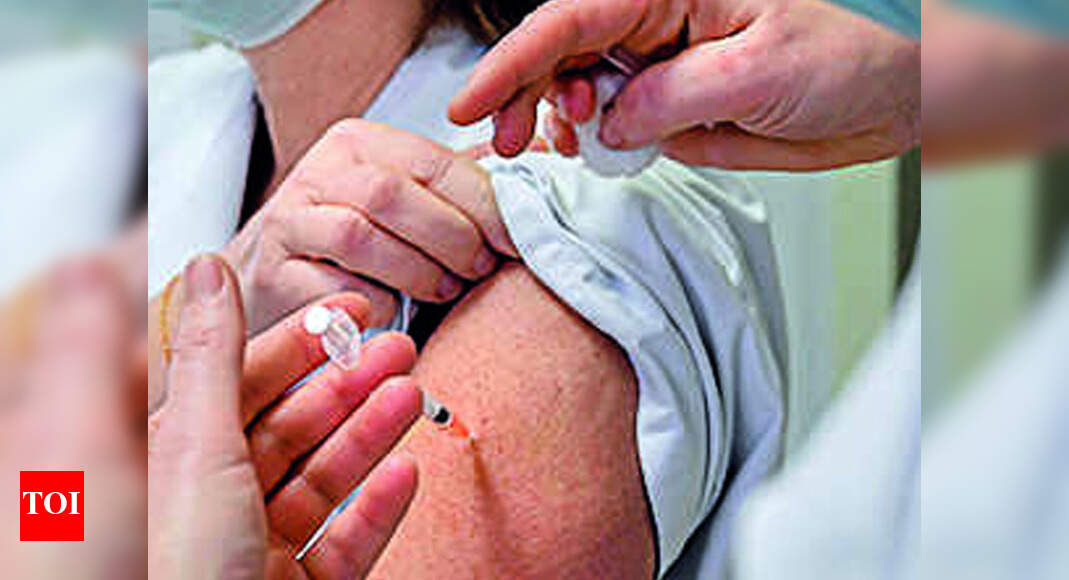 Picture used for representational purpose only
BENGALURU: The BBMP and Bengaluru Urban district officials are banking on the Centre's mega vaccination drive, set for Monday relaunch, to help them move towards the ambitious target of jabbing 1 lakh people per day in the city.
On June 8, BBMP chief commissioner Gaurav Gupta said that the civic agency would try to administer 1 lakh doses a day and cover the entire adult population (about 91 lakh) of the city before a potential third wave of Covid-19. So far, it has touched the mark only once: on June 11, 1,02,409 doses were administered. The number fell to 96,264 the next day and to 27,150 on June 13.
Currently, vaccines are given at 507 locations, including private centres, within BBMP limits. The district administration is running the programme at 41 centres. On Sunday, nearly 25,000 shots were given till 8.30pm in BBMP limits, according to the Co-Win portal. With daily fluctuations, the city's average is 65,000 doses a day.
There is hope that the numbers will improve from Monday, when the central government will start the mega drive. The launch coincides with International Yoga Day. "The supply will not be an issue from now, with the national vaccination strategy changing and the Centre supplying all the doses. While we have already covered 40 per cent of the adult population in the city, we will achieve the 50-per cent target by Juneend," Gupta said.
He added that Bengaluru's daily vaccination coverage — 1 per cent of the adult population — was the highest among Indian cities and that BBMP would achieve the target by September-end, ensuring 1 lakh doses a day.
Another BBMP official said that it had a stock of 2 lakh doses of Covishield and Covaxin in the ratio of 90:10, after the Centre on Sunday sent more than 1.1 lakh doses, the biggest consignment so far. The district administration has around 40,000 doses. BBMP plans to administer 65,000 to 1 lakh doses on Monday, while the district administration is targeting 38,000.
According to experts, 2 lakh people should be ideally jabbed across the state every day. "As we anticipate the third wave in October, we are left with 100 days. By ensuring 2 lakh doses per day, the state can cover the entire adult population with at least one dose and prevent hospitalisations and severe symptoms," said Dr MK Sudarshan, the chairperson of the state technical advisory committee on Covid-19.
The newly appointed BBMP special commissioner (health), D Randeep, is confident that the city will achieve its target. "We can do it, subject to the supply of vaccines. We want the daily number to hover around 70,000 doses to avoid overcrowding at vaccination centres and ensure judicious utilisation of the existing strength of vaccinators," Randeep said.
FacebookTwitterLinkedinEMail