Bengaluru: Apartment residents raise Rs 13 lakh, distribute ration kits to their workers | Bengaluru News – Times of India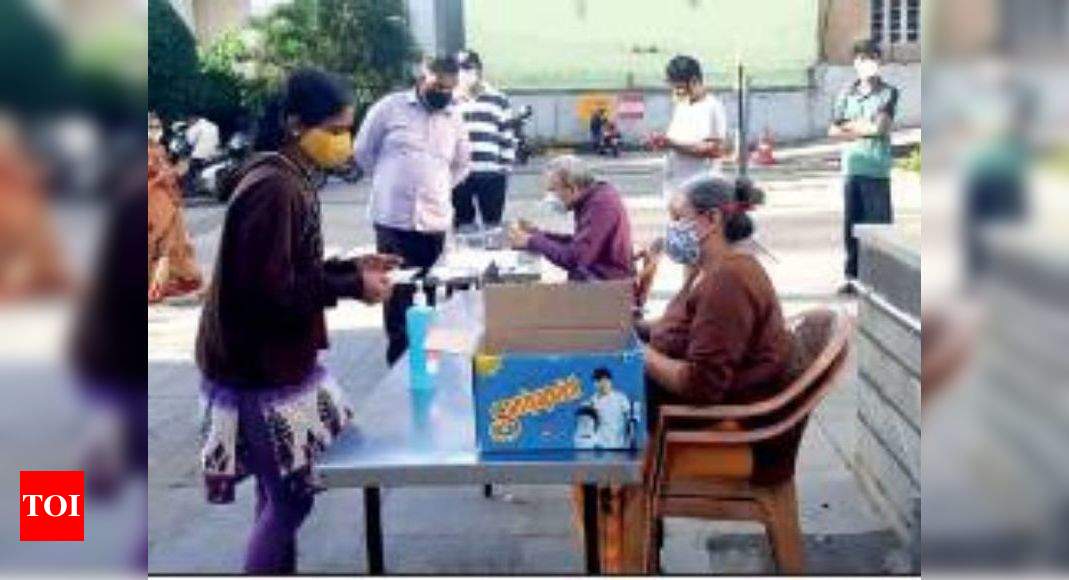 BENGALURU: Residents of an apartment complex in Malleswaram, Brigade Gateway, are setting an example by providing ration kits, Covid care and even vaccination support to domestic workers and other personnel.
As part of their 'Feed a Family' initiative, they raised nearly Rs 13 lakh, which was used to distribute about 1,000 ration kits with 25kg of essential provisions.
The complex has 1,250 apartments, whose members donated money for the efforts. Volunteers here have formed the Gateway Care and Support Group, reaching out to almost 1,000 workers, including house helps, cooks, drivers, car cleaners, laundry and flower delivery persons, security guards, facility management personnel and newspaper delivery vendors.
The group, which has more than 100 members and is led by Kuldeep Thirumalai and Aditi Chanchani, came together during the second wave of Covid-19 to help affected residents, especially senior citizens with limited support.
The efforts grew to help workers. Preeti Balaji, a member, told STOI that UK-based law professor Prabha Kotiswaran was their 'so far yet so near' volunteer who kickstarted this part.
"A poster campaign was organised to encourage employers to pay the full salary to their workers during the lockdown period and the 'Feed a Family' initiative was launched to address their food insecurity issues. We provided rations for a family of four for one month," Preeti said, adding that within hours of putting out a call, the group's digital accounts started swelling up and close to Rs 13 lakh was raised.
On June 3, volunteers held their first distribution drive.
Preeti said that each kit cost around Rs 1,250. Aditi said that during the drive, information pertaining to the government's Covid relief schemes, including how to apply for smart cards under the Ambedkar Karmika Sahaya Hasta Scheme, was shared with workers.
"The group's next task is to help workers register for the Seva Sindhu scheme. We are also checking the vaccination needs of workers and enquiring if they can get jabs at a BBMP programme," she said.
The RWA has been actively supporting the initiatives meant for residents and staffers' well-being.