Bengaluru: Allottees seek CM's intervention for layout plots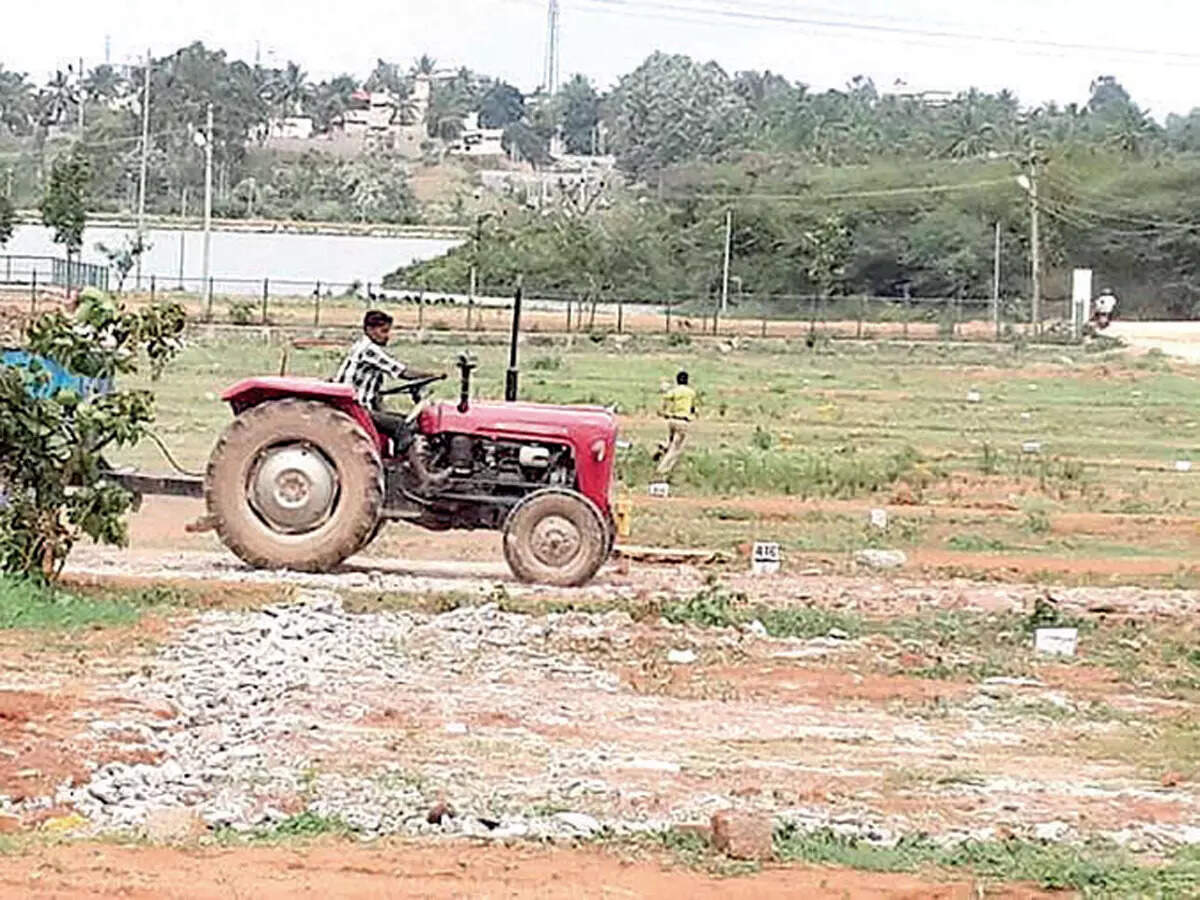 CM's intervention sought as BDA chairman-led committee to decide on site allotment

The Bangalore Development Authority (BDA) has tweaked the rule for 3,700-odd allottees of
Arkavathy Layout
who could not take possession of sites even after making payments more than a decade ago.
In its new order, the authority has empowered a committee headed by BDA Chairman SR Vishwanath to decide on providing alternate sites to the allottees, stripping the BDA commissioner of power.
Citing several reasons, the BDA issued the fresh order on September 15, stating that all the applications of Arkavathy Layout allottees seeking alternate sites will be reviewed by the alternate site allotment committee.



The committee, which was headed by commissioners of IAS cadre in the past, is now chaired by a political appointee holding a non-official position. This, some say, could result in irregularities.
The reasons attributed for the change in the system are that the allottees have been demanding only sites that are located in the 'developed parts of the layout' or the ones which are 'vasthu-compliant'. In its recent order, the BDA has stated that they would stop encouraging such demands and site allotment would happen through 'randomisation' basis. The allotment will be decided by the committee, the order went on to say.
The revised order has attracted opposition. BS Shivakumar
, president of Jayaprakash Narayan Vichara Vedike, said the power of allotting alternate sites should lie with the officials as they could be held accountable if there are any irregularities. He saw no logic in BDA's statement that the allottees are demanding sites in the developed parts of the layout. "The BDA is supposed to distribute sites only after developing the layout with water supply, sanitary lines and roads," he said.
Shivakumar demanded the intervention of Chief Minister Basavaraj Bommai stating that the CM holds Bengaluru Development portfolio. Shivakumar was of the view that appointing a non-official as head of the committee could lead to corruption. In reply, BDA commissioner Rajesh Gowda said the BDA Act allows the chairman of BDA to head the alternate site allotment committee.
In 2017, the state government had issued an order stating that Arkavathy Layout allottees, who were not able to take possession of the sites, will be provided an alternate site in Nadaprabhu Kempegowda Layout. The order was issued following widespread protest as many allottees, mostly senior citizens, had made payments way back in early 2000 but the BDA could not hand over the sites for constructing houses.