Bengaluru: Airports open after two months, 74 flights take to skies from KIA | Bengaluru News – Times of India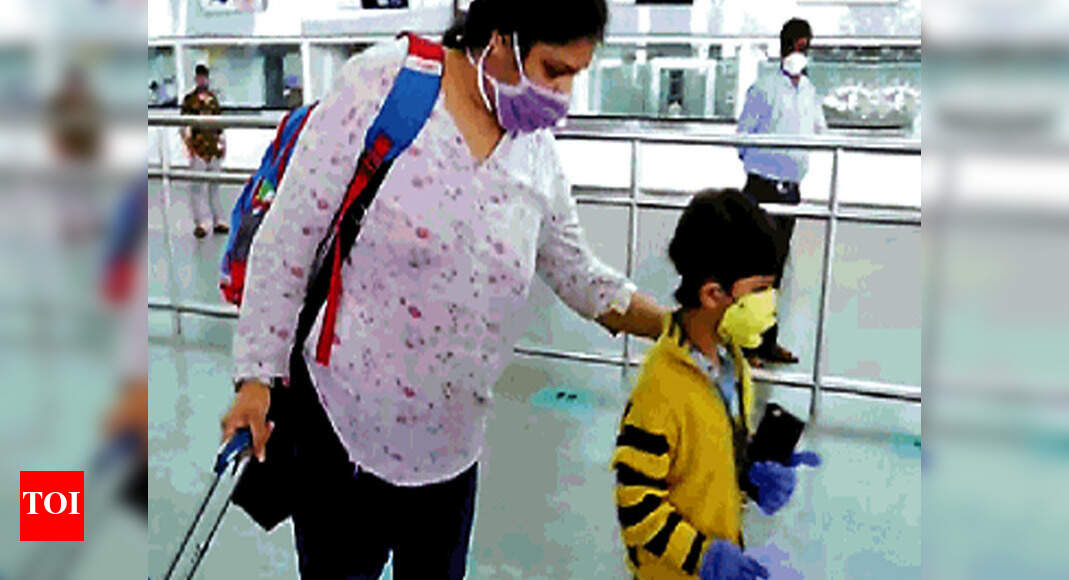 Five-year-old Vihaan Sharma travelled alone from Delhi to Bengaluru to be reunited with his parents after thre…Read More
BENGALURU: Domestic flights resumed at Kempegowda International Airport (KIA) on Monday on a cheerful note though it was affected by the chaos nationwide due to several cancellations on the back of last-minute restrictions imposed by some states.
In all, 74 flights operated on schedule at KIA — 43 departures and 31 arrivals. Seventy-four flights were cancelled.
Most of the cancellations, 34 outbound and 40 incoming, were due to restrictions announced as late as Sunday night, limiting flights to some states and an outright bar on others. Most of the cancelled flights were on the Mumbai, Kolkata, Chennai and Hyderabad routes.
The first domestic passenger flight from KIA, after two months, took off for Ranchi at 5.15am as scheduled. Ankita Singh, information security lead in a Bengaluru firm, who was heading home to parents, was the first passenger of the day. She walked in to the terminal building in the early hours to claps and cheers from airport staff. "I am quite impressed with how they have arranged everything, keeping social distancing in mind. It's all automated now — from check-in to boarding. They are strictly following the guidelines to make sure people adhere to it at all times in the journey," she said.
Passengers returned to a new normal in flying: doormats soaked in bleach, sensors scanning boarding passes, social distancing markers on floors and chairs, contactless check-in and self-baggage drop facilities, and contactless dining and retail too. Passengers boarded the aircraft in batches of 10.
Two passengers from Delhi, Mumbai refuse quarantine; sent back
Though operations resumed without many hiccups, there were heated scenes as a few passengers from high-Covid prevalence states were reluctant to be quarantined in institutional facilities.
Two passengers who had come from Delhi and Mumbai were sent back because they refused outright. One of them, a woman, said she was from Gurgaon in Haryana but officials said she would be considered as having arrived from Delhi, where she boarded the flight.
There were also minor issues regarding arrivals with regard to segregating transiting passengers who were flying to other destinations via KIA, said sources at the airport.
All flights coming from redzone cities were made to park in stands and bays situated far away from the airport terminal, sources added.