Bengaluru: After 6 decades, kirana store to shut shop | Bengaluru News – Times of India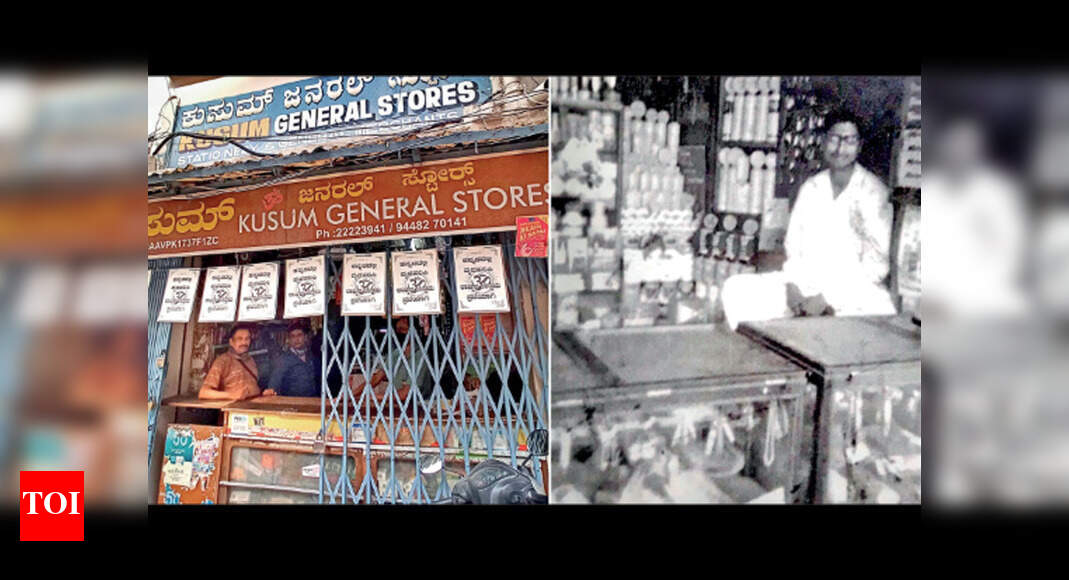 Kusum Store on Avenue Road today; (R) A file photo of the shop established in 1960
BENGALURU: Six decades after it caught the fancy of customers by introducing concepts like 'buy and save' – wherein provisions and stationery were sold below the MRP – the landmark Kusum General Stores on Avenue Road is set to close.
Established in 1960 by CV Krishnamurthy, then a budding 20-year-old trader, the tiny shop is a source of nostalgia for old timers. They recall how people queued up outside to shop in bulk with an abiding trust as what was sold came with a guarantee, not written but verbal.
"I started the shop with an investment of Rs 12,000 in 1960 and introduced to Bengaluru the concept of 'buy and save', which means people could purchase more and save money as I sold every item at less than the MRP," says Krishnamurthy, 80. The store was named after Kusuma Ananthaiah Shetty, Krishnamurthy's maternal uncle who raised him.
The shop quickly grew in size and customer base, becoming an epitome of trust for most Bengalureans. According to historian and author Vemagal Somashekar, Kusum Stores was a symbol of quality in the 1970s, 1980s and 1990s. "Most middle class people who made bulk monthly purchases of groceries always lined up outside the shop. Their products were good and one was always attended by friendly salespersons," he recalled.
The store promoted Kannada with words on display urging people to learn the language and gave away gifts to those who cast their vote in elections. The custom continued till the Lok Sabha polls in 2019. "Way back in 2000, we started asking customers to bring their bags to do away with plastic," said Krishnamurthy.