Bengaluru: 49% firecracker-related eye injury victims are children below 16 | Bengaluru News – Times of India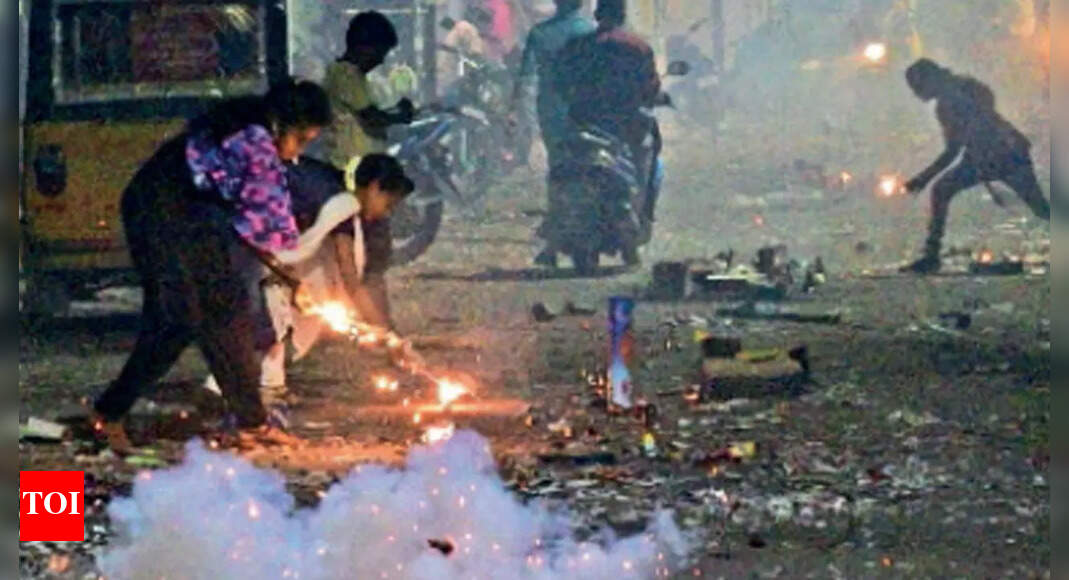 BENGALURU: Children below the age of 16 accounted for 49.3% of firecracker-related eye injuries in the last 12 years, according to patient records with the government-run Minto Ophthalmology Hospital that was accessed by TOI.
The data was on eye injuries suffered because of crackers and treated in the hospital from 2008 to 2020.
The hospital sets up special wards during Deepavali to treat cracker related eye injuries. Of the 646 people the hospital treated for eye injuries caused by fireworks between 2008 and 2020, 319 were children below the age of 16 years. The rest 327 cases were aged 16 years and above. Among the 319 children, the majority — 265 or 83 % — were boys and girls accounted only for 17 % or 54 of the cases. The trend was similar among adults too, men accounted for 86 % of the injuries.
Though the number of cracker-related eye injuries has declined over the years, what worries ophthalmologists at the hospital is the fact that injured children suffered a loss of vision at a tender age.
In 2020, the hospital came across sixteen children among the total 31 cases. Three patients lost vision in one eye, including a two-year-old boy.
Hospital director Dr Sujata L Rathod said the loss of vision depends on the severity of the injury. However, there was no data available on how many of the total patients had lost vision. "If a child becomes blind, s/he has to go through many years of blindness, which affects his/her overall growth," she said, adding that legislation banning crackers is the only solution to stop cracker related to eye injuries.
According to hospital authorities, 60% of the cracker-related eye injuries are self-inflicted, whereas 40 % are injuries suffered by innocent bystanders. A team of ophthalmic surgeons used to visit schools and conduct workshops, educating children and teachers about not burning crackers during the festival, but this has stopped for the last two years because of the pandemic.
This year too, the hospital has set up wards with a total of 90 beds for cracker injury cases, with 30 beds each for men, women and children.