Bengaluru: 2.38 acres of Rachenahalli lake land wrenched free from squatters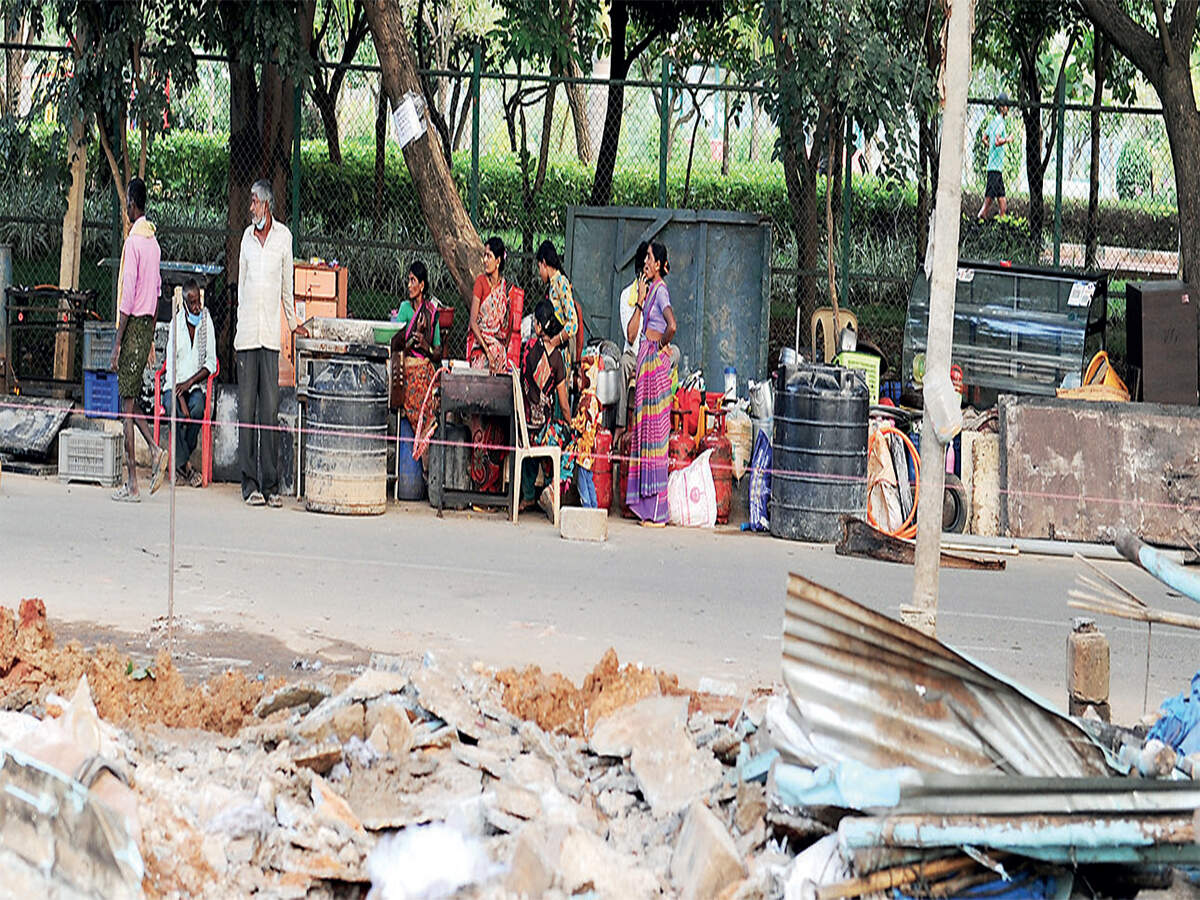 Braving resistance from squatters and even threats, BBMP manages to reclaim land in its first such drive
It was not an easy task for a bunch of officials and home guards who were on a mission to evict encroachers, who were sitting pretty on a 2.38 acres of prime land close to Rachenahalli lake. The first resistance came from the encroachers and later, a threat from the former corporator. After hours of arguments, the Bruhat Bengaluru Mahanagara Palike (BBMP) succeeded in fencing the lake's boundary by evening.
This is the first lake encroachment removal drive by the civic body, which is following the orders of the Karnataka High Court. After the High Court direction, the BBMP has prepared a list of 40 lakes to conduct encroachment removal drives. While previous attempts had failed with some even threatening defamation cases, the BBMP was better prepared this time.
At Rachenahalli lake, a couple of small buildings were built where a family was running an eatery. There was also a huge nursery. All of this was rented out for a monthly pay of Rs 50,000, it's learnt. Officials razed these sheds too.
Mohan Krishna, Chief Engineer (lakes) at BBMP said the recovered land would be handed over to the Bengaluru Water Supply and Sewerage Board (BWSSB) for setting up a sewage treatment plant (STP). "We faced resistance initially. As per the records, the 2.38 acres was a lake land. We will be fencing the boundary by end of the day," he said.

Although the BBMP had started the encroachment drive in the morning, they had to halt it after PV Manjunath Babu, former corporator of Amruthahalli, ward threatened the officials with dire consequences if they went ahead with the demolition. The corporator also tried to pile on pressure by talking to Krishna Byre Gowda, Byatarayanapura MLA, who directed the officials to go ahead as per legal records. Soon after, Babu reached out to top BBMP officials but it did not work out.

"I am not against the demolition if it is a BBMP property. But this is a disputed property. The court has brought a stay. The BBMP can implead and get the stay order vacated," Babu claimed. Officials however say that there was no stay order.