Bengalureans Turn Christmas Decor Into Double Treat | Bengaluru News – Times of India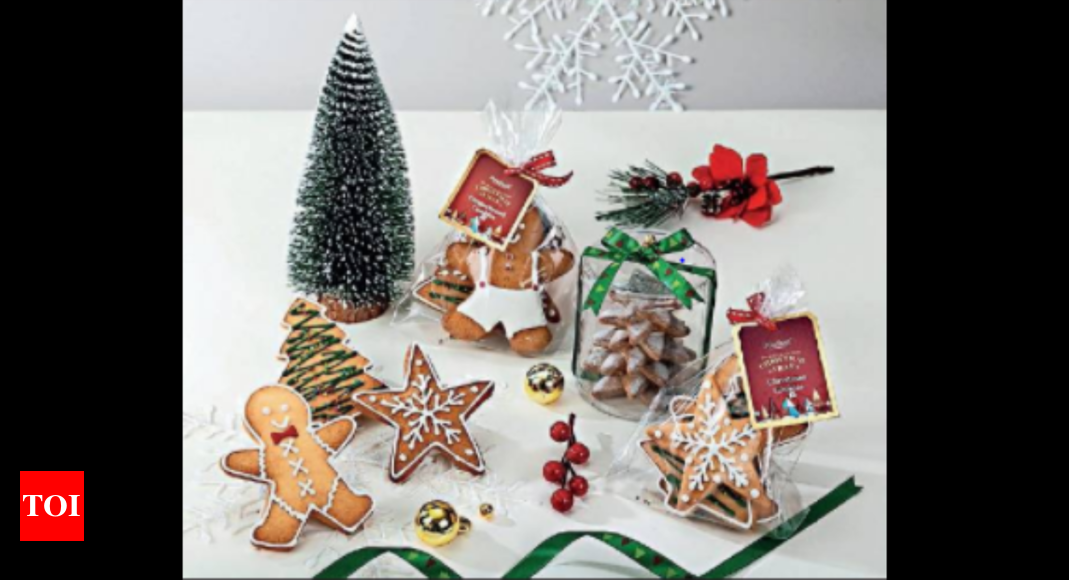 BENGALURU: Visualise this: Shiny decoration pieces like stars, gingerbread houses, fairies and little snowmen that add to the Christmas decor and can also be served as treats at parties. Bengalureans are taking their Christmas celebrations up a notch this year by bringing decor and delicious treats together.
Mabel Kurian, a homemaker, said her 12-year-old child insisted on adding a gingerbread house to their Christmas decorations. "It looks beautiful and has an amazing fragrance," the RT Nagar resident said, adding she was surprised with the variety available in the market.
Shelza Chand, a pastry chef, said gingerbread houses have grown in popularity in the past couple of years. "It is built with edible cookies, icing, jellies and candies, and is smashed around the New Year to symbolise a new beginning," she said, adding the Hansel and Gretel fairytale, in which two lost kids eat into a witch's house made of gingerbread and cake, made it popular worldwide.
Shelza is offering DIY (do-it-yourself) kits with Christmas cookies cut into templates, icing to hold the house together and a cake base. She also makes marzipan eggs for Easter every year.
Freeda Lazar, founder of Freddie's Baking Studio, which specialises in edible art, said people love gifting decorative Christmas cookies and keeping them as pieces of art on tables. Freddie's cookies are handmade, hand-illustrated and design-heavy — like a snowman, gingerbread man, Christmas tree, Santa Claus and more in flavours such as chocolate, vanilla and cinnamon.
The all-women studio, which employs skilled workers from local communities, also offers DYI kits for gingerbread houses. "The kit includes roofs, walls, with red and green icing. It's a fun activity for kids and adults," she said, adding that the cookies, without preservatives, will stay in good condition for 12 days.
Foodhall at 1MG in Trinity Circle is offering stacked gingerbread trees that can be kept close to the Christmas tree and DIY cookies that can be hung on trees as edible ornaments. SMOOR has cinnamon star and gingerbread cookies as edible decorations. Vimal Sharma, founder-director and CEO of SMOOR, said children love eating them in various shapes and it becomes a fun game to put some out for Santa on Christmas eve.