Belagavi weavers put their children to work | Hubballi News – Times of India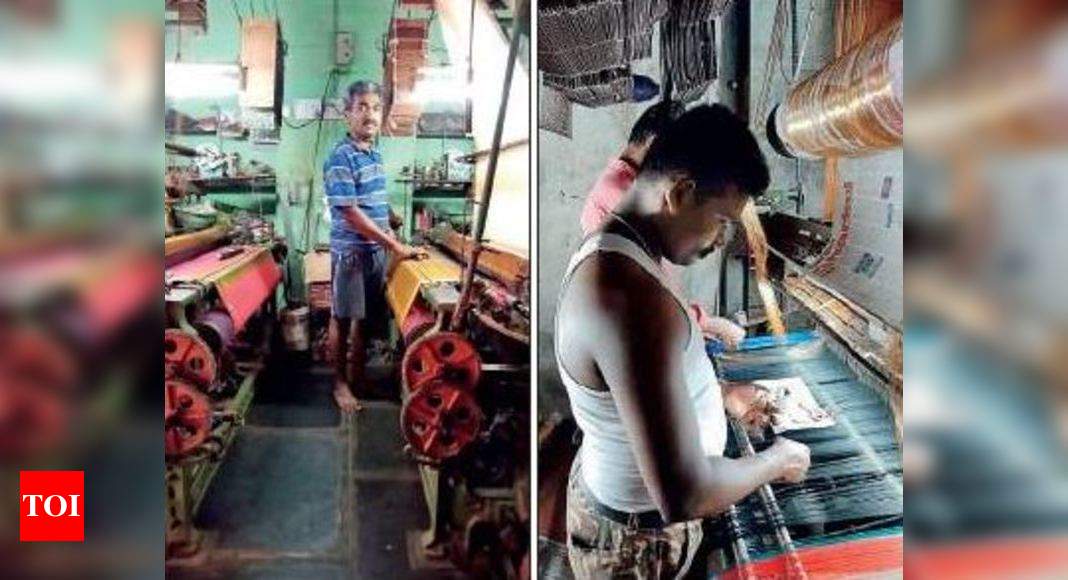 BELAGAVI: Left with little work and income since the first Covid wave and reeling under mounting debt, Siddalingeshwara Horkeri, a powerloom weaver, killed himself in April, days before the lockdown in the second wave was announced. His three children, aged 15, 14 and 12, now hawk vegetables and flowers to put together at least a meal a day for themselves and their mother.
Siddalingeshwara's brother Gurusiddappa says his brother had run up a debt of Rs 6 lakh and without sustained work, couldn't pay it back. "This is the story of our entire community. I'm a weaver too and am forced to set my children to work too because my earnings are not enough," he says.
Children in their teens and even younger now wake up in the early hours, travel to the market to buy vegetables, fruits and flowers and sell them on the streets all day. Some have also sent their children to work in farms.
"There are entire weeks when labourers go without work as powerloom owners don't assign any sarees to us. It is tough to feed the family in those weeks. We are forced to put the children to work, not that we want to," says Gurusiddappa.
Weavers point out that before the lockdown, they earned Rs 3,000-Rs 4,000 a week but demand is low and they make just about Rs 1,000 now. The state government's financial assistance of Rs 2,000 in the first wave and Rs 3,000 in the second wave is a pittance, weavers say. Most families, they say, have taken loans of up to Rs 1 lakh.
Belagavi is home to a large number of weavers who weave polyester and cotton sarees for a living. One estimate says there are around 13,000 weaving families in the city alone and around 1 lakh in the district. Weavers, who are designated "weaver labourers", say powerloom owners make up about 20% of the community's population and corner a major share of the government benefits.
Each weaving family has two powerloom machines and can weave up to five sarees a day. While polyester sarees fetched Rs 110 earlier, now weavers get about Rs 90. Cotton saree rates too have fallen from Rs 140-180 to Rs 120-150.
Sarala Satupe quit weaving after the first lockdown and opened a photocopying shop. "Most weaver labourers are temporarily switching to other work, mostly selling vegetables and flowers because that's easiest to start. Children are forced to join their parents too, fetching goods or hawking them. We can see a large number of child vendors in our neighbourhood," she said.
"All weaver families have taken loans from rural micro financing companies who are forcing them to repay. What option do they have other than putting all pairs of hands to work," said Vittal Bangodi, also a weaver.