BBMP looks to rope in smaller hospitals in Bengaluru | Bengaluru News – Times of India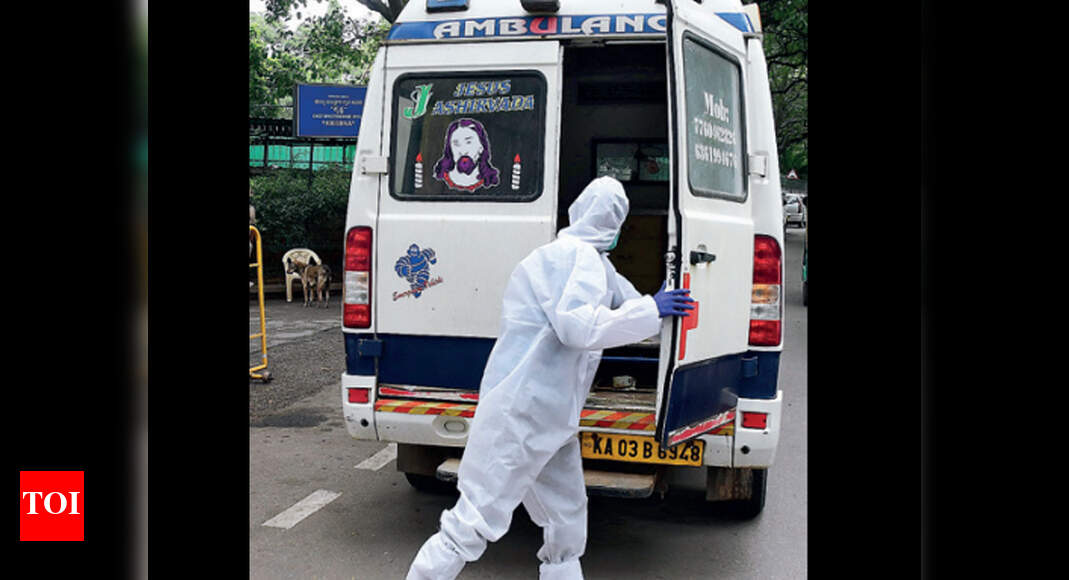 BENGALURU: Civic body BBMP suggested on Wednesday that private hospitals with fewer than 50 beds should become Covid-19 treatment facilities, saying this will augment bed availability in the city. BBMP commissioner N Manjunatha Prasad tried to get private hospitals to sign up during a discussion with representatives from the healthcare sector.
With Bengaluru reporting over 2,000 coronavirus cases daily, BBMP has identified 84 hospitals with fewer than 100 beds to accommodate symptomatic patients. Thirty-seven hospitals have a capacity of less than 50 beds and 47 have up to 100 beds. "We are working towards ensuring that everyone has access to a hospital bed when they turn positive for Covid-19. Losing lives due to lack of beds is horrible," Prasad said.
Recently, BBMP cracked down on hospitals that allegedly refused to share bed capacity with the government. "Two weeks ago, some patients died while waiting for ambulances or beds. As private hospitals were refusing to admit Covid-19 patients, claiming they didn't have adequate facilities, we booked cases against some," said another BBMP official.
The outcome of Wednesday's meeting was encouraging as many private hospitals have agreed to provide half of their beds to BBMP, Prasad said. Some hospitals said becoming a Covid-19 treatment centre might be difficult as they were treating patients with other conditions. A hospital in Kaggadasapura does not have an ICU, but it is still admitting Covid-19 cases with influenza-like illness or severe acute respiratory infection. A civic official said this was not ideal. "We are monitoring every hospital and reviewing the facilities they can provide to serious cases," the official said.