BBMP clears air over Covid protocols in Bengaluru | Bengaluru News – Times of India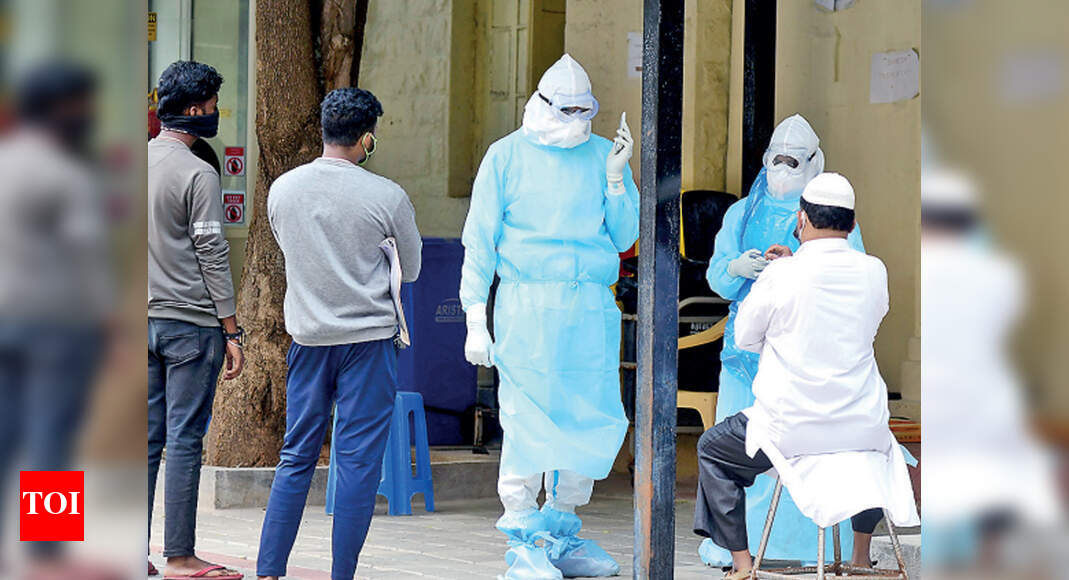 BENGALURU: Covid patients willing to get treated at home should be allowed to do so, N Manjunatha Prasad, commissioner, BBMP, told RWAs during a virtual dialogue.
Unless the patient is experiencing breathlessness and high temperature, he/she must not be forced to go to a Covid care facility or a hospital, he said on Friday.
Several RWA members were curious to know if they can open gyms in their apartments as the government has allowed functioning of such establishments. D Randeep, special commissioner, SWM, said gyms and sports facilities in apartments can be opened after proper sanitisation and following of SOPs. "As of now, we are not allowing swimming pools to open," he said.
Prasad said apartments are welcome to open a Covid Care Centre on their premises and have to register on an online portal. BBMP officials will check and approve it, he said, adding: "Larger apartments with vacant flats or clubhouses can convert the space into a CCC unit. This way, even patients can be comfortable as they can get home-cooked food. Apartments can either run the centre themselves or tie up with any nearby hospital."
G Manjunath, special commissioner welfare, said quarantine period for interstate travellers stays for 14 days. He said, "The only exception is for business travellers, which means they come into the state with a return ticket valid for a week and a Covid-19 negative certificate." When one is in quarantine there is no restriction on family members because the person has not tested positive and is only a suspect.
The officials clarified the garbage-collection protocol for those in quarantine. Such people can leave their bin at the doorstes, which will be picked up by collectors wearing mask and other protective gear. Garbage from households with people in isolation will be picked up by personnel in PPE kit, who will come in a separate van.
The biggest doubt among RWAs was related to the protocol to be followed once a person is discharged from hospital. "Once patients are discharged, they must be treated with compassion. There are no restrictions on them, apart from maintaining social distance and wearing mask," said Randeep.