Bangalore Violence Latest News: Muslims protecting Bengaluru temple; What vlogger said about viral video | Bengaluru News – Times of India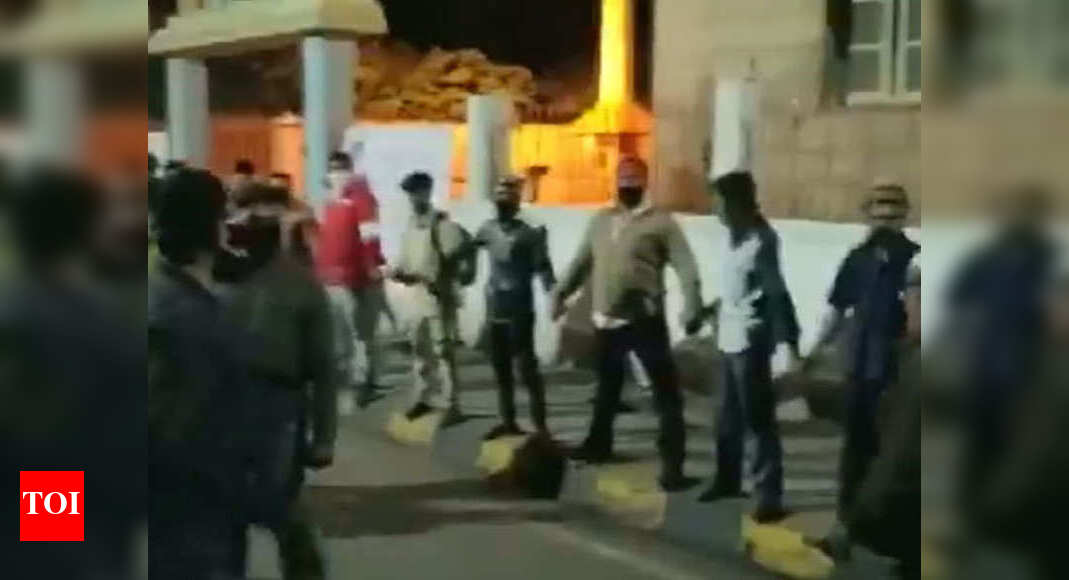 BENGALURU: Amid the arson and stone pelting in East Bengaluru on Tuesday night, there was one act of harmony that lasted more than three hours. It was captured on a video clip which went viral drawing praise as well as some criticism that it was a cover-up.
Amateur cameraman and vlogger Syed Mohammed Hanif, 27, of Ashok Nagar got a call around 9.30pm on Tuesday about the riots in Kavalbyrasandra. He rushed to the spot and reached the BMTC bus terminus. "As I was running around and filming, I saw an unusual sight of some men forming a human chain and standing still. When I went closer, I realised the men were trying to protect a temple from rioters," said Hanif, whose video got thousands of hits and shares on the internet.
The men were protecting a Hanuman temple even as protesters vandalised property and burnt vehicles in the area.
A Nadeem (29), a link in the human chain and seen in the video clip, said a few Muslim men got together to protect the temple. "When I went there, there were around 10 men trying hard to protect the shrine. I ran and joined them. Within minutes, more people joined the chain and there was no way the protesters could come near it. We were there till 11.30pm," he said.
Another local resident Arshad Ahmed recalled: "People were burning vehicles and pelting stones and shouting slogans. Some bystanders like me were scared that this anger would be directed at the temple. The men who protected this place of worship prevented a bad situation from becoming worse."
Watch
Bengaluru violence: How Muslims formed human chain to save a temple