Bangalore unlock: Autos and cabs back from Monday | Bengaluru News – Times of India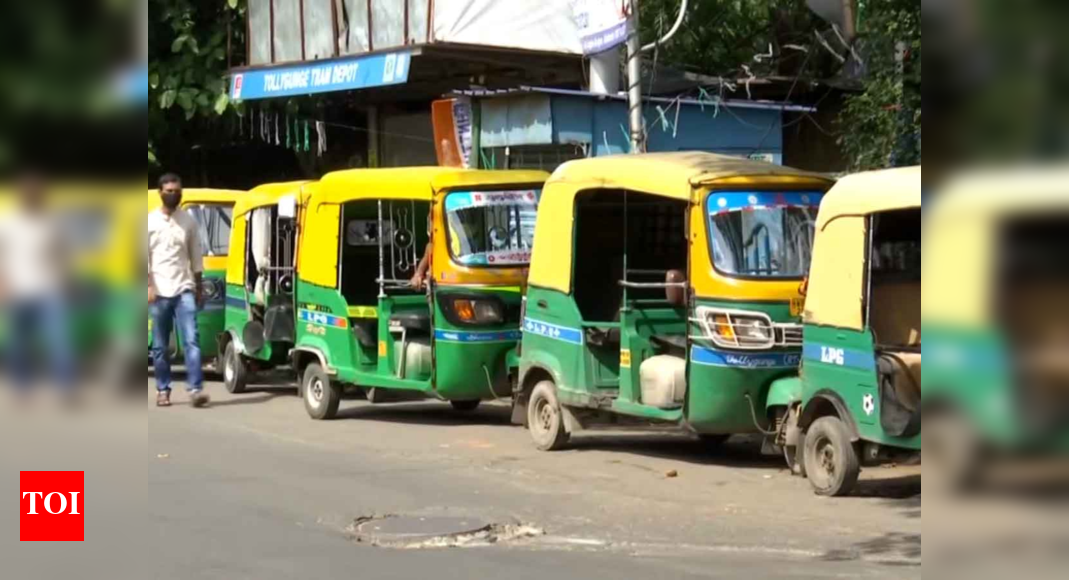 BENGALURU: After nearly two months of complete shutdown across the state to stem a surge in fresh Covid cases, the Karnataka government on Thursday decided to ease lockdown restrictions in Bengaluru Urban and 19 other districts from the morning of June 14 following a significant drop in fresh cases.
The government decided to continue tough lockdown restrictions in the remaining 11 districts till June 21 since the positivity rate in those areas is still ruling high.
The concessions in 20 districts include operation of cabs and autorickshaws (with a maximum of two passengers per ride), opening of essential shops between 6am and 2pm (they currently close at 10am), parks to stay open from 5am to 10am, all industries can function with 50% of the staff and street vendors can do business from 6am to 2pm.
However, the government decided to continue with the 7pm-5am curfew across the state, including in 20 districts which have lockdown relaxations from next Monday. The weekend curfew will come into effect from 7pm on Friday to 5am on Monday.
The 11 high-burden districts where there is no easing of lockdown restrictions are Chikkamagaluru, Shivamogga, Davanagere, Mysuru, Chamarajanagar, Hassan, Dakshina Kannada, Bengaluru Rural, Mandya, Belagavi, and Kodagu.
Industries can run with 50% workforce, garment units 30%
After a high-level meeting with ministers and officials, chief minister BS Yediyurappa said the lockdown restrictions have been relaxed in 20 districts based on suggestions made by the technical advisory committee.
All industries and manufacturing units will be allowed to open with 50% of the staff, while garment industries can function with 30% staff. The chief minister said construction activities would be permitted and all shops related to construction work would remain open.
Yediyurappa appealed to people to not step out without a reason and urged them to help contain the spread of Covid infection by adhering to the guidelines issued by the state.
Covid cases have shown a significant decline in the past two weeks and the daily infection positivity rate fell from 25% in mid-May to less than 5% now in the 20 districts. Karnataka reported 11,042 new Covid-19 cases and 194 deaths on Thursday, taking the tally to 27.4 lakh. The state's overall positivity rate stands at 6.6% as of date.
Besides a drop in scramble for both general and ICU beds, oxygen demand has nearly halved from a high of 1,200 tonnes of daily allocation.