Bangalore Corona Update: This doctor's timely decision helped detect 46 cases in Shivajinagar | Bengaluru News – Times of India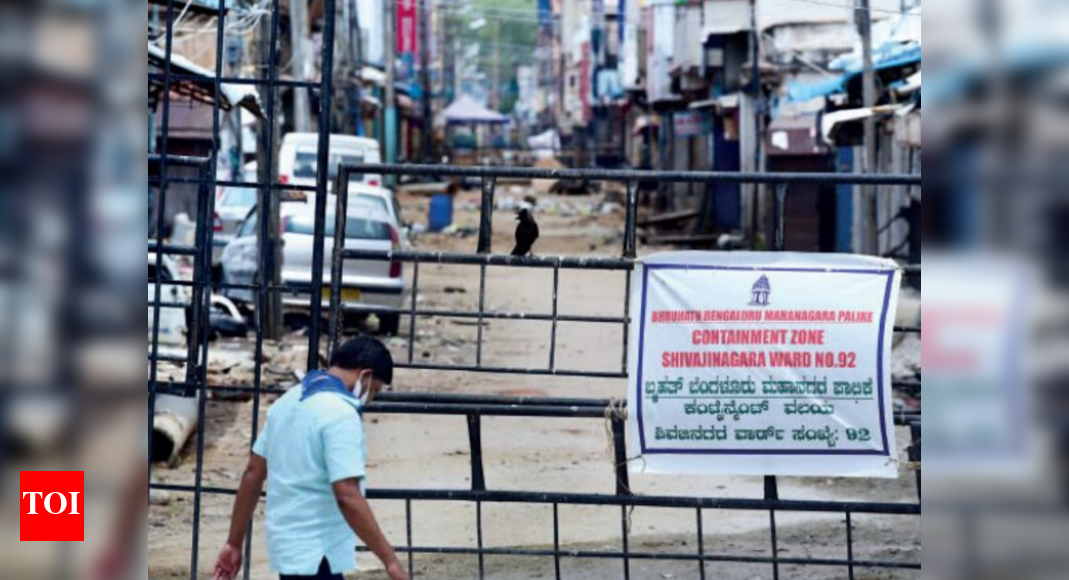 BENGALURU: A decision taken by the BBMP's east zone health officer, Dr A Siddappaji, to test employees of a hotel serving as an institutional quarantine in Shivajinagar for Covid-19 led to detection of 46 cases in the locality. While one of the hotel staffer, a 34-year-old man, was found infected on May 5, 45 of his contacts, all residents of the building where he lived in Shivajinagar, have tested positive till Monday.
A nurse staying in the quarantine had tested positive on April 22. "We just decided to conduct a routine test on the hotel employees. None of them had any symptoms. But I thought why not test them just to be doubly sure. Some of the hotel employees resisted. Four of them volunteered and one of them (P653) was found positive. The positive result was a shocker for us," said Dr Siddappaji, 49, whose timely decision has helped in early detection of the virus spread in Shivajinagar.
All other employees of the hotel were later tested and found negative. BBMP officials, meanwhile, began tracing contacts of P653. The hotel staffer lived in a building on Chandni Chowk Road and there were 72 other residents in it, all of whom were shifted to a quarantine centre the day he tested positive. All of them were isolated and tested according to protocol. As on May 18, Shivajinagar containment zone has 46 Covid-19 patients, all residents of this particular building.
"In Karnataka this must be the only instance where all 46 cases of a containment zone are from one building. It's a three-storey structure standing on a plot measuring not more than 40 feet by 60 feet. They are all daily wage labourers. Most of them had no work during the lockdown and stayed home," he added.
As of now, results of eight residents of the building are pending.
Dr Siddappaji believes the nurse may not be the source of infection for P653. "His job was to mop and clean the hotel. Doctors and nurses were quarantined in the hotel and they were extremely careful as they were all aware. He may not have been infected by the nurse. We don't know any other source yet," he said.
The BBMP health officer credits the early detection of cases to his team and discussions with the Palike's epidemiologist (east zone), Parashuram Pujari. When Dr Siddappaji goes out in the containment zone for contact tracing, the mask is his only weapon and he says that's enough to stay safe.
Keen on cluster sample testing
Dr Siddappaji's team is keen on taking up cluster sample testing in Shivajinagar for which a mobile testing unit is needed. "These are overcrowded areas. We can't take all of them from here to a testing centre. We are waiting for the mobile van and other essentials required for testing. More cases may be detected with cluster sample testing," he added.
According to Dr Siddappaji, the BBMP has now decided to test employees of all institutions serving as quarantine facilities.