Bangalore Corona Deaths: Case fatality rate among seniors dips in Karnataka | Bengaluru News – Times of India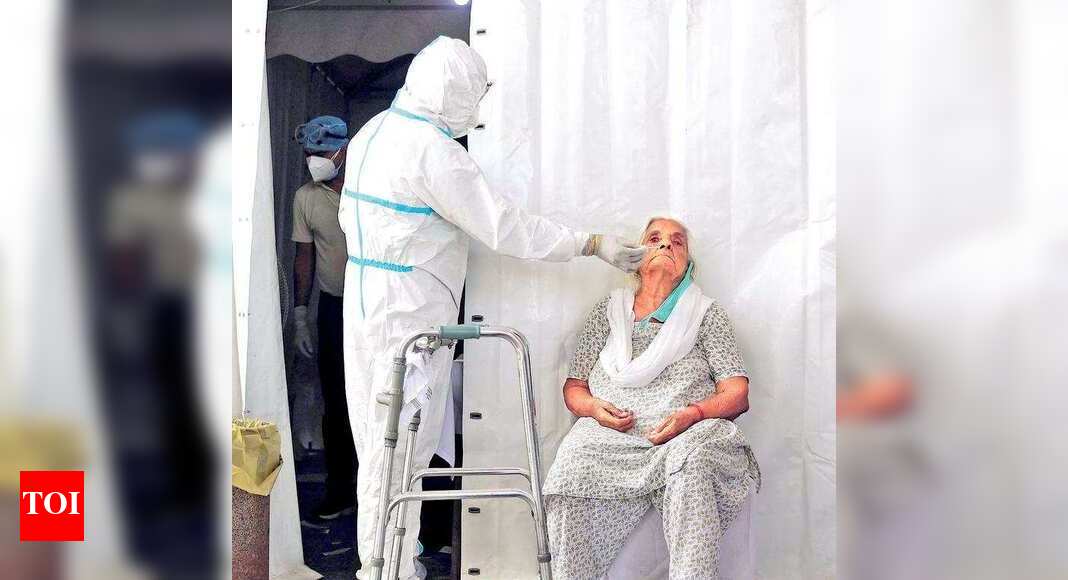 BENGALURU: The Covid-19 case fatality rate (CFR) among seniors in two groups — aged above 60 years and above 100 — in Karnataka has decreased, although the number of infections among those in the category increased in the past month.
Of the 12,051 Covid-19 deaths in Karnataka as of December 26, 59.7% were seniors, even as this age group accounts for only 15% of the 9.1 lakh cases, reiterating the high vulnerability of people in this category. Comparatively, as of November 28, seniors accounted for 61% of the nearly 11,800 deaths.
CFR among four of the five age groups seniors are grouped under has fallen compared to November-end and the overall CFR rate too has seen a marginal decrease to 4.9% from 5.1%. Given that this group of people were expected to be the most vulnerable, experts say that decline in CFR is encouraging.
Analysis of data shows that among the 1.4 lakh seniors infected (as of December 26), the youngest (in their 60s) and the oldest (centenarians) have the lowest CFR. While CFR has reduced in both categories compared to last month, the trend is similar to what was seen in November.
Doctors told TOI that even those who have died in these categories are those with comorbidities. While access to healthcare and early detection may have helped those in their 60s, low fatality rate among centenarians is attributed to good genes and mild infection among other things.
Data shows patients in their 60s continue to account for about 63% of cases among senior citizens but now account for only 46.8% deaths, compared to 49% of the deaths among seniors in November.
Centenarians account for 0.04% of both number of cases and deaths. Although the number of infections increased to 63 from 60, the number of deaths remained constant at three. Those in the 70-99 years group account for 37% of cases among seniors and 53% deaths.
Groupwise, those in their 90s have the highest CFR at 11.3%, which is marginally lower compared to November. Patients in the 80s have a CFR of 9.4%, the only one to have seen an increase from 9% in November, while those in their 70s maintained the same CFR at 6.2%.