Bangalore bus strike today: Karnataka BMTC, KSRTC employees strike enters second day | Bengaluru News – Times of India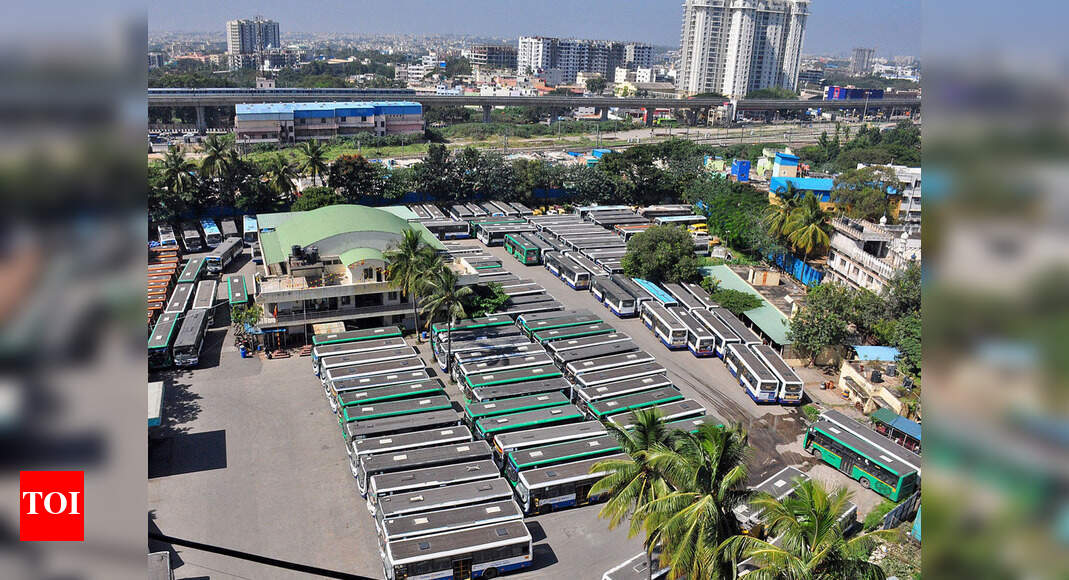 BENGALURU: A majority of public buses across Karnataka are off the roads for the second consecutive day on Saturday as drivers and conductors continue their strike.
BMTC operated few schedules in the morning and management is still in talks with the staff trying to convince them to report for duty. However, a majority of employees decided to join the indefinite strike. "Some staff are willing to work but they are being threatened by others due to the strike. Most vehicles are not departing from depots," said a BMTC official.
Only 11 buses in Mangaluru and one in Chitradurga has left depots so far.
The employees' main demands are they be brought under the government's payroll, provided the same privileges and incentives as government employees and compensation of Rs 30 lakh to transport workers who died during Covid duty.
Sources said the government may invoke Essential Services Maintenance Act (ESMA) if the strike is not called off. To reduce hardship to the public in the city, BMRCL will operate its all 50 train sets during peak and non-peak hours from Saturday.
Farmers protesting the new farm laws have also extended support to the transport staff. Over 1.2 lakh workers are employed with KSRTC, BMTC, NEKRTC and NWKRTC.