Ban motorised traffic completely inside Cubbon Park: IISc report | Bengaluru News – Times of India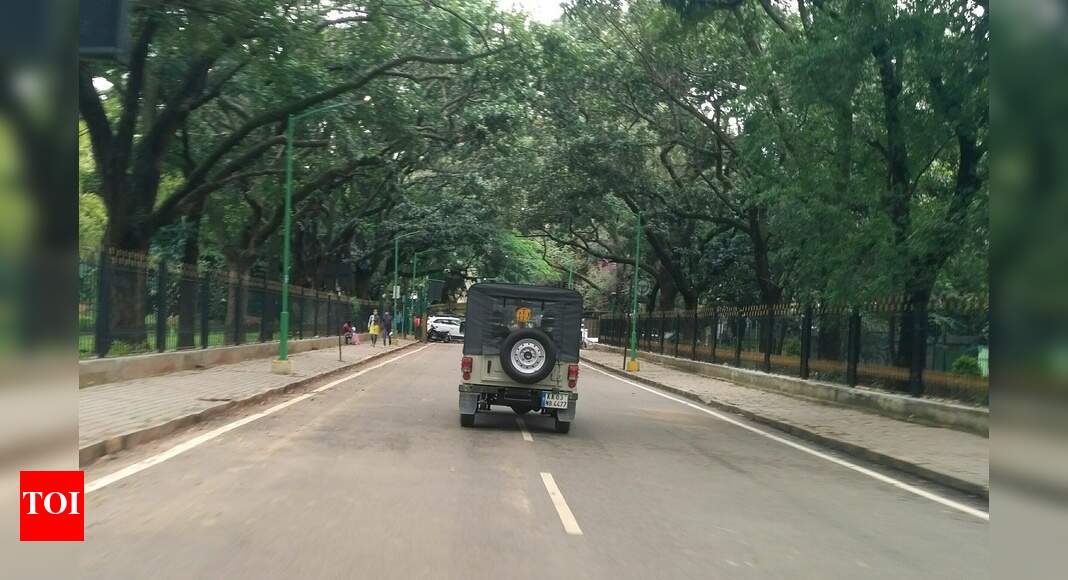 BENGALURU: An Indian Institute of Science's (IISc) technical report released on Thursday urged the state government to completely ban motorised traffic inside Cubbon Park.
This is in the wake of the park, which was closed since Covid-19 lockdown, being thrown open for vehicular traffic on Wednesday.
"Closure of the park to traffic will lead to preservation of an important green and ecological space for the well-being of people," stated the report, 'Traffic impact analysis of closing Cubbon Park for all motorised vehicles in Bengaluru city' prepared by Dr Ashish Verma, associate professor, transportation systems engineering, department of civil engineering and research scholars of IISc.
"The roads adjoining the park and elsewhere in CBD are already congested and functioning at the worst level even if traffic is allowed inside Cubbon Park. The permanent and sustainable measure is to improve public transport networks coupled with dis-incentivisation of personal modes by measures like banning traffic in the park. This will induce a shift towards more sustainable modes like public transport, walking, and cycling," it said.
The report urged for a survey in institutions functioning inside the park to map origin-destination of their employees and visitors. "Targeted improvements in bus and Metro connectivity can be done to make it easy for them to use public transport to reach the park," it added.
It also recommended a service-quality assessment of pedestrian and cycling facilities in and around the park. "Targeted improvements in walking and cycling facilities can be done to improve last-mile connectivity of public transport (wider and good quality footpaths, cycles paths, cycle-sharing systems with docking locations inside the park and nearby public transport stations, electric micro-mobility options for last mile, electric rickshaws/carts inside the park to help elderly and differently abled etc.)," it stated. It also suggested ways to increase recreational activities and other forms of social engagements inside the park.