balabrooie: Bengaluru's Balabrooie guest house to be turned into Constitution Club | Bengaluru News – Times of India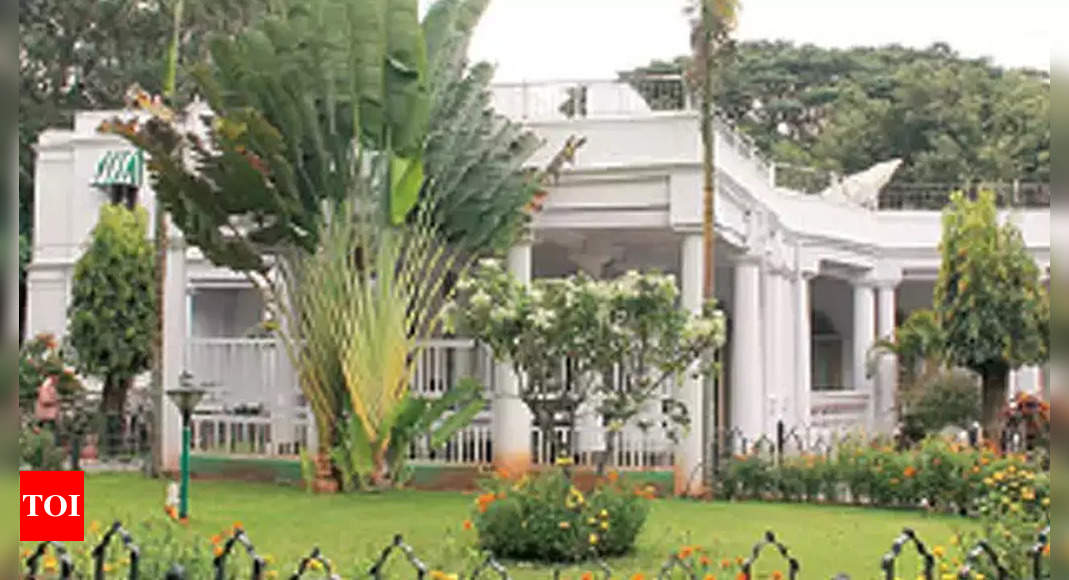 BENGALURU: The state government has decided to convert Balabrooie guest house, a 170-year-old heritage structure, into a Constitution Club on the lines of the Delhi facility for Parliament members.
The idea is to provide Karnataka legislators and visiting MPs a space where they can relax as well as debate issues.
Assembly speaker Vishweshwar Hegde Kageri told reporters on Monday that the decision to utilise the guest house as a Constitution Club was taken after consulting the ruling and opposition parties. The chief secretary has been asked to take the necessary steps.
Kageri said that the new facility would start functioning after some minor alteration, stressing that no damage would be done to the heritage property.
The plan to build the club at the iconic site, spread over 14 acres on Palace Road, was first mooted in 2008 when BS Yediyurappa was the chief minister. In 2014, when Siddaramaiah was the CM, there was a proposal to demolish the building and construct a new one. But it was put on the back burner following stiff opposition from heritage conservationists and civil society members. A public interest litigation (PIL) questioning the government's decision was also filed.
In December 2016, a committee decided to set up a recreation centre on 2.3 acres of prime land near the CM's official residence on Kumara Krupa Road. The plan was to build a swimming pool, health club, spa, gym, library and badminton and tennis courts (both indoor and outdoor). Subsequent state governments also tried to set up the club at Carlton House, another heritage building housing the CID headquarters, but in vain.
Balabrooie guest house is a treasure trove of stories from Bengaluru's colonial past. Constructed in the 1850s, its earliest resident was Sir Mark Cubbon, a British army officer who became the chief commissioner of Mysore in 1834. In 1881, as part of the Rendition, the British gave Balabrooie to Mysore ruler Chamaraja Wadiyar. The place remained the official residence of various commissioners till 1947.
Jawaharlal Nehru, Mahatma Gandhi and Rabindranath Tagore visited the property, which, at one point, was also Sir M Visvesvaraya's office. Later, it became the home of KC Reddy, the first chief minister of Mysore state. Other CMs, including BD Jatti, S Nijalingappa and Devaraj Urs, also made it their official residence.