B S Yediyurappa: Colleges to open in phased manner, after vaccination, schools not now; Karnataka CM | Bengaluru News – Times of India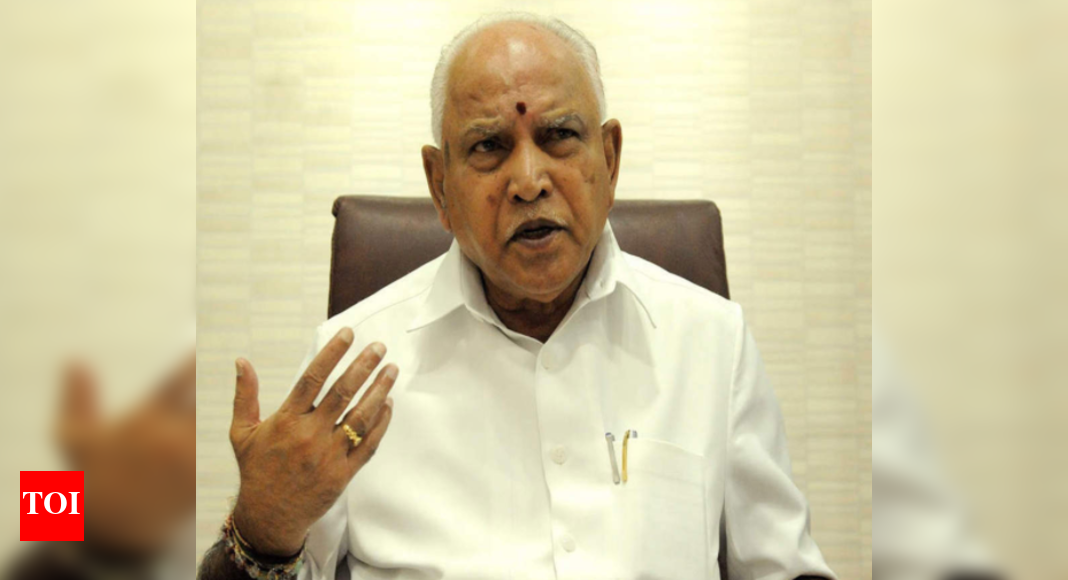 BENGALURU: Karnataka chief minister BS Yediyurappa on Tuesday said the state government has decided to open professional and degree colleges in a phased manner but not schools anytime soon.
Officially accepting the interim report of the high level committee for prevention and management of Covid-19 third wave, said the government will consider a "phased manner" of reopening colleges linked with the extent of vaccination.
"What the government is considering is reopening of medical, engineering and other degree colleges first, after an aggressive approach towards vaccinating the students and teachers in these institutions. With regard to schools, we are still considering how and when to open," said Yediyurappa.
The statement comes in the wake of the committee asking the government to open schools and colleges in a staggered manner.
The CM said colleges will only open based on the extent of vaccination covered for students and teachers.
"The suggestion is clear that we need to compulsorily vaccinate students and teachers and only then open colleges," he said
As a result, CM has said the government will give priority to students and teachers for vaccination in the coming days to ensure swift opening of colleges.
When questioned as to whether the vaccination drive will begin anytime soon, considering the trial phase for a couple of vaccines having already been launched in the country, Yediyurappa said there is no fixed timeline on it.
"When it is available we will consider it," he said.
Meanwhile, Yediyurappa said, the interim report by Dr Devi Shetty has given valuable suggestions to the government based on the assessment that the third wave of Covid-19 is likely to hurt children the most.
"Based on this assessment, the committee has urged us to consider ramping up the medical requirements including setting up high dependency units and intensive care units for children across the state apart from proper uninterrupted oxygen supply to the hospitals," he said.
The committee in its recommendations has suggested that all district and taluk hospitals apart from medical colleges must have these HDU and ICU wings apart from setting up from a dedicated children's hospital.
On the financial aspects, the government has in-principle agreed upon approaching private companies for their corporate social responsibility (CSR) contributions and have tie-ups with private hospitals and non-governmental organisations (NGO) for the purpose of speeding up testing and vaccination of people.