At 44, Mangalore University College attender clears test | Mangaluru News – Times of India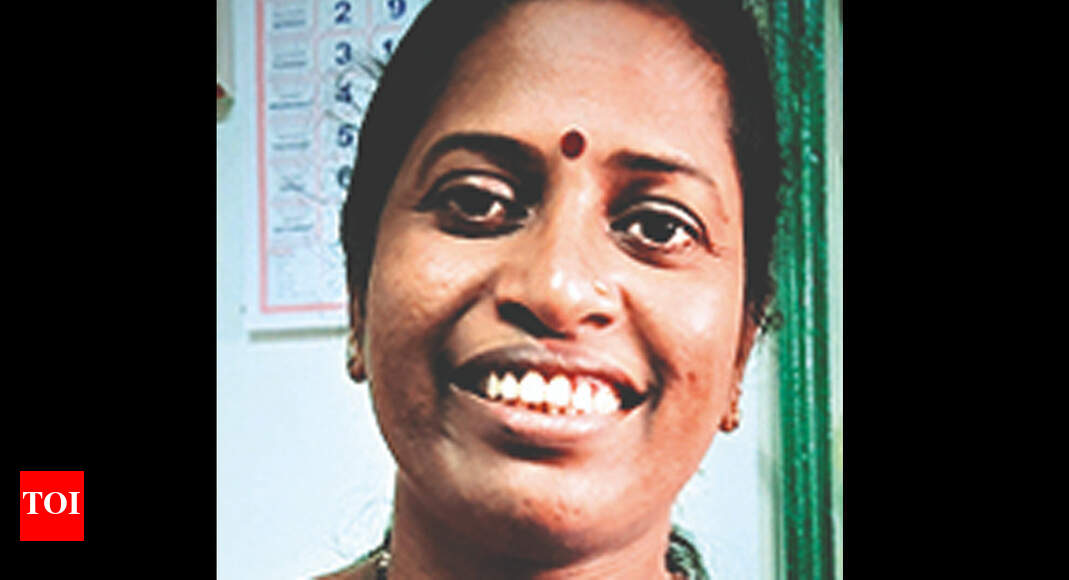 This 44-year-old woman has proved that when it comes to learning, age is no bar. Jayashree P, a contract staffer at Mangalore University College, Hampankatta, returned to school after 34 years to complete her matriculation.
Despite hardships on the family front and the hassles of online classes, Jayashree scored 243 out of 625. "I am celebrating my academic performance just like any other SSLC student ," Jayashree told TOI.
The Sooterpete resident was born in Gandakadu, Padvaninangady. "I studied till class 5 at a government school in Bondel after which I had to drop out because of poverty at home. I started working at the age of 14 at a cashew factory. I got married and worked in many places as a domestic help before I was recruited as a contract cleaner at Mangalore University College. Later I was promoted as an attender," said Jayashree, who has been working in the college for four years.
Her husband Pradeep Raj is a security guard at a bank. Jayashree said SSLC was necessary for her to get a permanent job at the college. "I thank former principal and associate professor and coordinator MBA (IB) programme, Uday Kumar MA, who recruited me and Shoba, associate professor and head of the department, botany, who motivated me and also paid my fees at a private institution for SSLC admission. I am indebted to her."
'It was a challenge'
Jayashree who returned to school after a long gap of 34 years said studying was hard. She had to start everything from scratch and had to learn through online classes due to the pandemic. "I was treated like any other student and given homework on a daily basis. Staff at Matha Education were cooperative ," she said. tnn