As parties unleash personal attacks, vikas takes back seat ahead of Karnataka bypolls | Bengaluru News – Times of India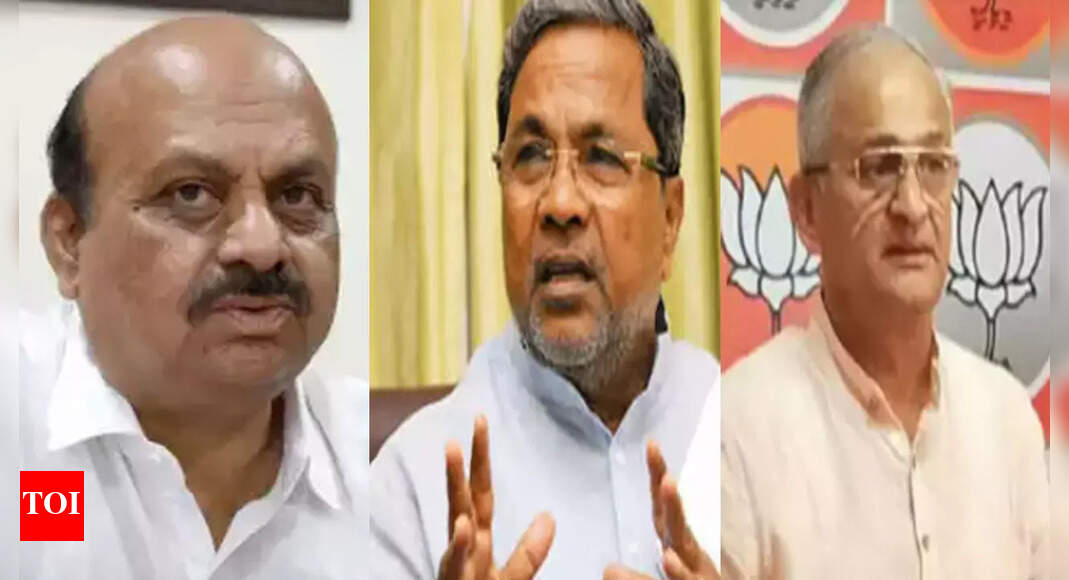 BENGALURU: As bypoll fever rises in Karnataka, many politicians are stooping so low that the political narrative is getting uglier with no one talking about issues such as inflation, governance, development or Covid concerns.
Several netas, including former chief ministers and party presidents, are levelling charges against each other in toxic language and through sexist invectives and unabashed references to personal lives.
Political observers said it's perhaps the first time that a poll campaign is completely bereft of real issues and focused on personal attacks. "This shows the incompetence of political leaders who are unable to capture the imagination of people through their oratorial skills, apart from failure to comprehend contemporary issues and present them in an attractive manner. It also shows falling standards of public life," said Harish Narasappa, co-founder of Daksh, a civil society organisation that undertakes research to promote accountability of elections and good governance.
Campaign managers of political parties say controversial remarks are strategically made to polarise voters. They are widely circulated through a well-designed social media publicity mechanism. Even disciplinary action suits a narrative built on negativity, said a strategist.
Functionaries of all three major parties admitted that constructive criticism over serious issues doesn't elicit public response and they're forced to indulge in personal remarks. Some agreed that a few firebrand speakers go all out but are derailed with rhetoric hitting a new low.
"All kinds of speakers are needed in campaigns, some more aggressive. We decided this when a constructive way of highlighting government's achievements elicited a lukewarm response. But the current mud-singling is unacceptable," said BJP spokesperson Ganesh Karnik.
Opposition leader in the assembly Siddaramaiah said: "We tried to highlight petrol and diesel price hikes by holding bullock-cart and bicycle rallies, but the response was not as expected. Unless people are upset about the government's rule, opposition parties will be forced to be more aggressive," he said recently.
Damage control
Alarmed by the muckraking, high commands of all three parties reportedly swung into damage-control mode. "Political parties should stop indulging in personal attacks during the campaigns. People won't appreciate our behaviour. We should speak to win over voters. It's better we focus on development,' said chief minister Basavaraj Bommai.
Congress suspended a party functionary who posted a controversial tweet against Prime Minister Modi and is reportedly planning to revamp its social media team. "Parties will win and lose elections. But toxic discourse will take a long time to undo. There is a huge gulf between what politicians say in public and what they actually do… All parties talk of development, but as the campaign peaks, every trick is used to garner votes,'' admitted a senior Congress MLA.
"Some leaders are obsessed with personal rivalry rather than party objectives, and that's the main reason for the slugfest," said senior JD(S) functionary YSV Datta.