anganwadis: Karnataka: Anganwadis to reopen on November 8; 2-hour classes for kids aged 3-6 | Bengaluru News – Times of India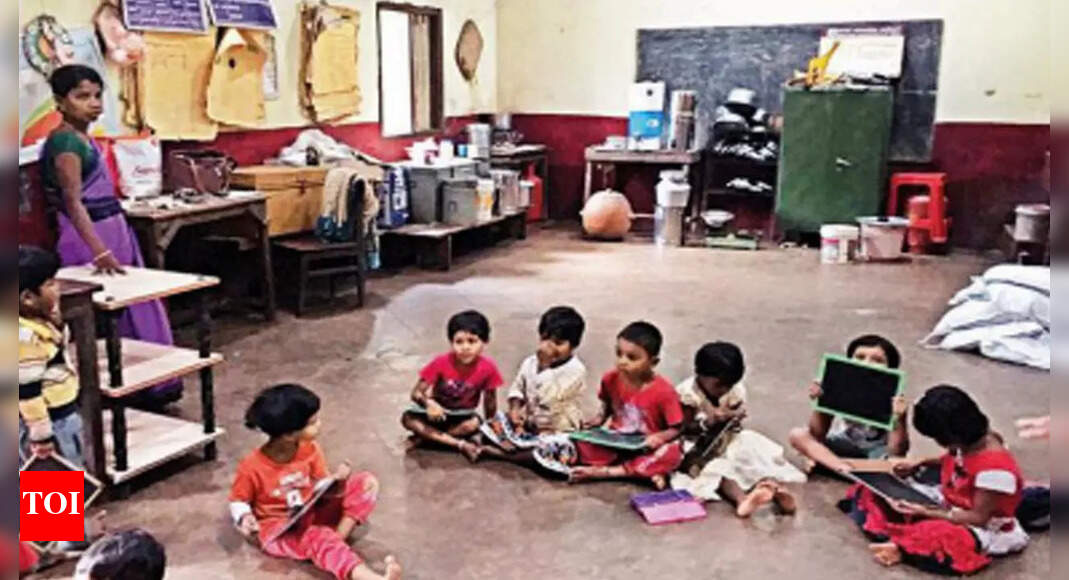 BENGALURU: Anganwadis across the state will reopen on Monday after more than 19 months. Classes will be held for two hours a day to begin with (10am to noon) for children in the age group of 3-6.
Anganwadi workers have been instructed by the women and child welfare department to ensure that they obtain a letter of consent from parents of the children who wish to physically attend their centres. A circular issued by the department mandates that anganwadi workers and helpers should have received both doses of Covid vaccine.
Karnataka has 66,361 anganwadis that cater to 40 lakh children in the age group of 0 to 6. In addition, the centres cater to 10 lakh pregnant women and mothers with newborn kids who are covered under Matru Purna programme, which provides nutritional meals in the afternoon.
When the centres reopen on Monday, only children aged 3-6 will be allowed. For the rest of the children and beneficiaries of Matru Purna programme, the centres will continue to provide dry rations. Before the pandemic struck, nearly 19 lakh children in the age group of 3-6 were enrolled in anganwadis.
"However, no food will be provided at anganwadis for the first 2-3 weeks, and a decision will be taken only after a review. But provision of dry rations to children's families will continue till then," said Uma Mahadevan, principal secretary, women and child welfare department.
The circular details Covid-appropriate behaviour that needs to be followed at the centres. It says that 24 hours before the reopening of anganwadis, toilets, floors, doors, windows, toys and mats should be sanitised, and all vessels used for cooking, water storage tanks and water filters cleaned.
Considering the technical advisory committee's recommendations that children below 5 need not wear mask, the circular has not mentioned anything about masks for children.
Besides, parents should be instructed not to send their children to anganwadis if they show Covid-19 symptoms like fever, cough, cold, throat pain, body pain and shortness of breath, said officials.
"We have also instructed anganwadi teachers and helpers to educate children to avoid touching their faces, and to cover their mouth and nose while coughing and sneezing. Parents will be instructed by teachers not to send their children to anganwadis if someone in the family is Covid-positive or is a primary contact of the Covid patient or has any symptoms," said women and child welfare department officials.