Among seniors, those in 60s have lowest CFR in Karnataka | Bengaluru News – Times of India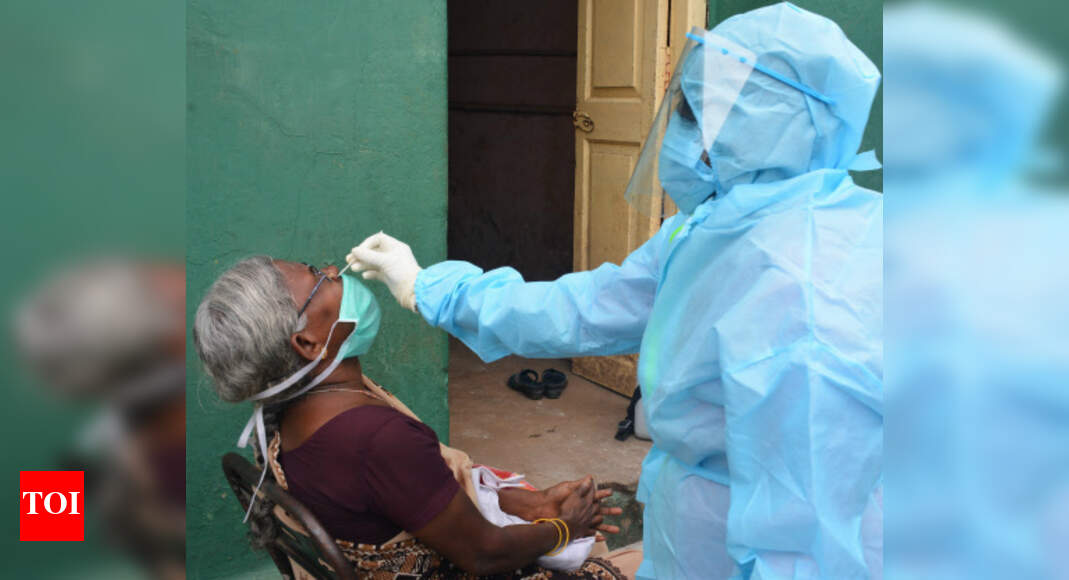 BENGALURU: While Covid-19 gaining a fatal edge in senior citizens was anticipated, those in the youngest (60-69) and the oldest (centenarians) age brackets among the infected elders have reported the lowest case fatality rates (CFR) in Karnataka.
Multiple doctors TOI spoke with said most of the deaths have involved patients with comorbidities. They said access to healthcare and early detection may have helped those in their 60s, while centenarians have good genes and mild infection, among other things, to thank for.
Among the 8.8 lakh Covid-19 cases reported in Karnataka till November 28, at least 16% — or 1.4 lakh — were senior citizens aged above 60 years. But the seniors accounted for 61% of the nearly 11,800 Covid-19 deaths in the state, reiterating the high vulnerability of people in this category.
According to government data, patients in the 60-69 age group account for 63% of the cases among senior citizens but only 49% deaths, while centenarians account for 0.04% in both cases and deaths. Dr CN Manjunath, chairperson, Covid expert panel, said: "Given that people in this age group are among the most vulnerable, numbers reiterate how efficiently the system — access to healthcare and strong treatment protocols — has worked."
Covid-19: Those in 90s have highest CFR
Dr CN Manjunath said: "Most of these deaths would be from the early stages of the pandemic. With more awareness and early admission, we've managed to save more."
Those in the 70-99 years group account for 38% of cases among seniors and 51% deaths. A break-up of the age groups shows that those in their 90s have the highest CFR. Patients in the 70s account for 28% of cases and 35% deaths. At least six of every 100 patients in this age group have died compared to just four among those in their 60s and five among patients aged100 years or more.
Comparatively, those in their 80s have a CFR of 9% (9 out of 100 die) and patients aged between 90 and 99 years have a CFR of 11.4%. Together, patients in these two age categories account for 9% of the cases and 16% of the deaths among seniors.
100+ category survivors
So far as centenarians go, of the 60 infected, 52 have been discharged and five are under treatment. Only three (5%) have succumbed to Covid-19.
Manjunath said: "Most of them were healthy with no other medical conditions and have responded very well to treatment. We think that most, if not all five still under treatment, will also recover."
Data shows only two of 60 patients had comorbidities — a 103-year-old Tumakuru woman had hypertension and a 105-year-old Chamarajanagar woman had hypertension and diabetes. Both have recovered. Dr Anoop Amarnath, geriatrician and member of the Covid-19 critical care support group, said: "Among other things that may have helped them, including a generally healthy body, is the fact that infection in most of these cases was mild. That they may have been insulated from the public even before the lockdown and other restrictions may have aided them."