After Covid, monsoon ruins Bengaluru's Chickpet | Bengaluru News – Times of India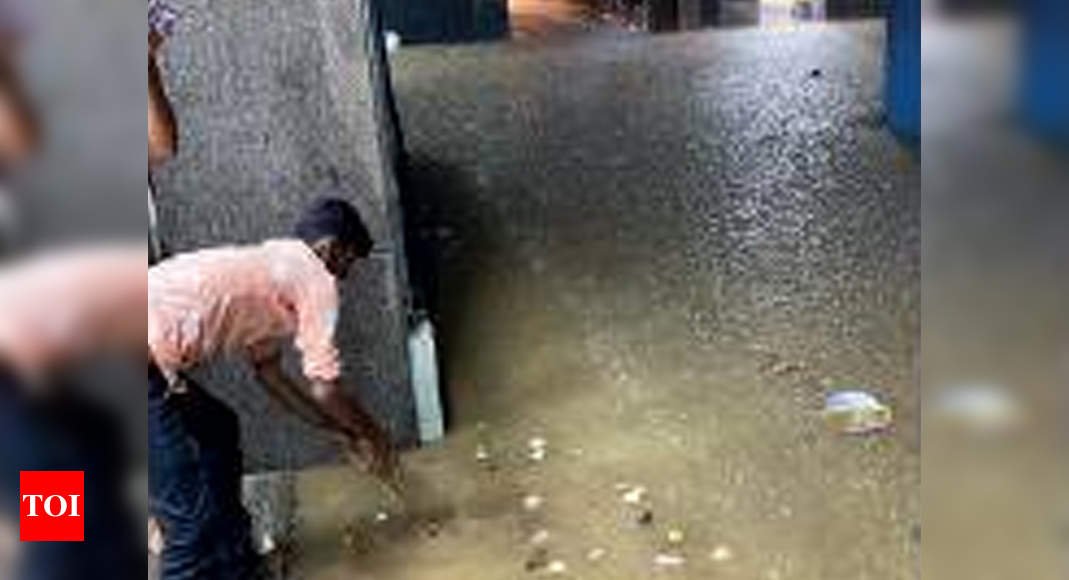 BENGALURU: After being battered by Covid-19 for several months, Chickpet, Sultanpet and surrounding markets are now having to cope with rain fury.
Waterlogging has turned the streets in these areas into a mess. Potholes that dot the roads have become cesspools and pavements have turned slippery, leaving walkers to tread at their own risk.
On Wednesday evening, there was nearly two feet water on every street of Chickpet, Sultanpet and Akkipete.
Ranjeet Jain, president of Karnataka Paper Merchants' & Stationers Association, said, "Sultanpet is already in a low-lying area, but in addition to that, the entire road has been dug up and it now resembles hell."
The traders are sick of constantly requesting the authorities to pay attention to their issues. They say it's the same story every year during monsoon and they have realised it is better to get used to it.
Sajjan Raj Mehta, a trade activist, said, "Everyone knows when monsoon begins. Can the Palike not do something before the rain starts?"
"There are nearly 15,000 traders in Chickpet, who generate high revenue. The authorities should at least make life easy for them," he said.
Water also entered a few shops, damaging goods kept inside. "After having incurred such huge losses in the last few months, even the smallest loss is magnified. This kind of waterlogging happens because garbage and silt accumulate in the drains. When it rains, the muck just starts floating, making things worse," added Ranjeet. Several two-wheelers parked on the streets too have been damaged.
"Basic facilities are a must. These markets are so close to Vidhan Soudha. How can the authorities not take notice? Why are they not here when we are in deep distress? They should visit us to understand the kind of development work the area needs," added Mehta.
The water level receded in these areas on Thursday.