After Centre's nudge, Bengaluru cyclists want infra upgrade | Bengaluru News – Times of India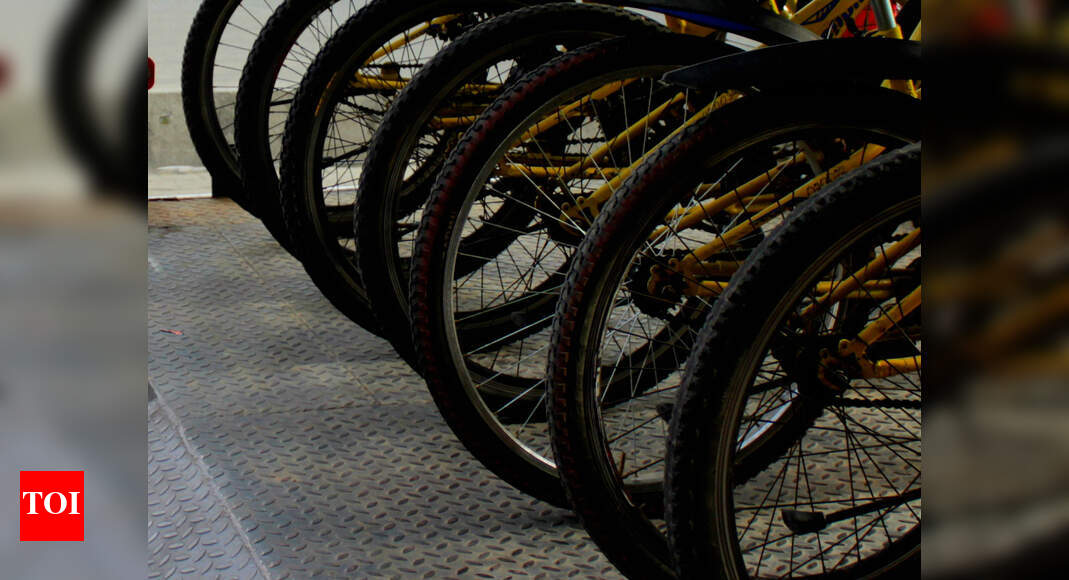 BENGALURU: A day after the Union ministry of housing and urban affairs (MoHUA) advised states to revive nonmotorised transit systems to prevent transmission of Covid-19, cycling advocates have urged government agencies, including BBMP and DULT, to expand the cycle track network in the city.
With many citizens reluctant to travel by public transport due to surge in Covid-19 cases, experts say encouraging bicycle use will reduce traffic congestion and pollution.
TimesView
While having dedicated cycle lanes is a good idea, one wonders how successful the implementation will be in the long term. Even now, with fewer vehicles on the road, traffic jams are common. Cycle tracks will further reduce road width. It may make more sense if some roads are converted into pedestrian/cyclist-only streets. The lanes won't be successful until a significant number of Bengalureans start using cycles, and the cachet of owning a car declines. But cars, despite Covid, are still a status symbol. Until this mindset changes, such lanes will benefit only a few.
Sathya Sankaran, cyclist and bicycle mayor of Bengaluru, who launched campaigns like #ResetWithCycling and #Cycle-to-work, said: "Across the globe, road space is being reallocated to accommodate cyclists but unfortunately Bengaluru has not taken the lead so far. The city requires at least 2,000km of dedicated bicycle lanes, but has barely 20km, which are mainly restricted to the central business district. The Centre has instructed all states to encourage movement of pedestrians/cyclists in congested areas in the wake of Covid-19. BBMP should build at least 200km of cycle tracks per year for the next 10 years." According to a RITES study, the average trip length of a cyclist in Bengaluru is only 2.6km.
While DULT's role is mainly limited to design, BBMP is responsible for construction. Palike commissioner BH Anil Kumar was unavailable for comments. Police commissioner Bhaskar Rao said he and DULT officials recently conducted a survey along a 17km Outer Ring Road stretch to provide dedicated cycle lanes (1.5m wide) on either side.
Last year, the government launched a Public Bicycle Sharing system and DULT issued licences to bicycle operators like Zoomcar PEDL, Yulu Bikes, Bounce and Lezonet. However, only Yulu Bikes is operational, with the others having suspended services. "As we transcend towards the new normal, there's a surge in the demand for solo and sanitised mobility solutions. We are witnessing a 'V shape recovery' with 1.6x growth in the percentage of new users and a 50% increase in the distance and usage time," said Amit Gupta, cofounder and CEO of Yulu.
MoHUA said there's a 90% drop in public transport ridership and returning to the previous level is a big challenge for cities. It has asked states to promote clean and safe modes like walking and cycling. World Health Organisation has also advocated cycling and walking to limit physical contact to slow down the pandemic.