adda: 'adda Bore' Helps Ryot Beat Water Crisis | Mangaluru News – Times of India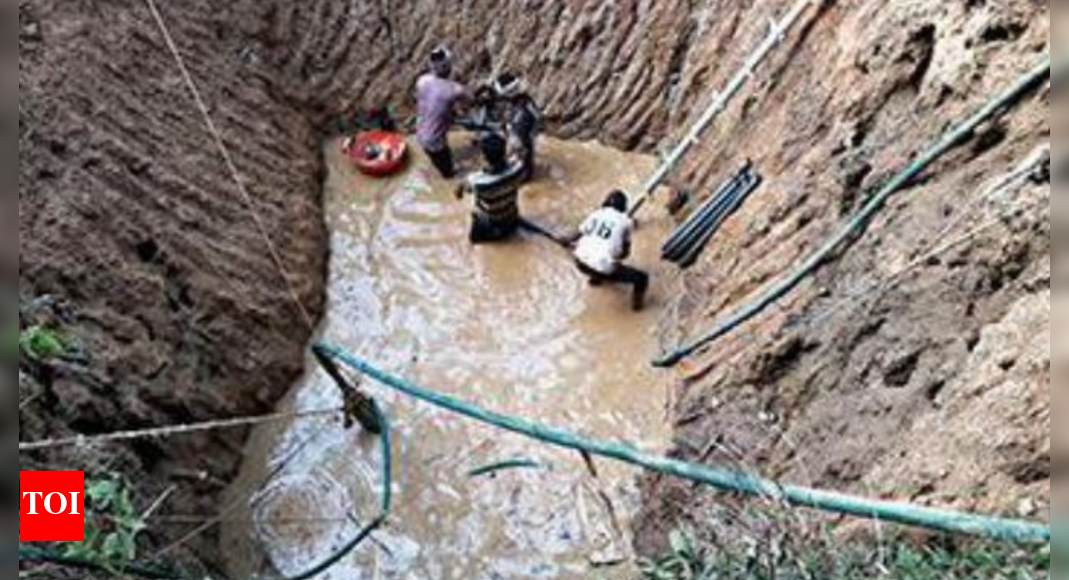 Mangaluru: A farmer in Kadaba taluk has experimented with horizontal tube wells popular as 'Adda Bore' (horizontal bore) to meet the water needs of his five-acre farm, and has tasted success. Janardhan Gowda Kayyape, a farmer from Alankar, about 55 kms from here, was in distress due to a water crisis about five years ago and opted for 'Adda Bore'.
"We had spent sleepless nights in the past due to the water crisis. Though the farm had ponds, water was not enough. Back then, due to frequent power cuts, we would wake up around 2am to switch on the water pump. I even drilled two vertical borewells. At 760ft and 720ft, I did not get a drop of water. That was the time, I heard about horizontal tube wells that were popular in Kerala and approached Mohammed and his team," Gowda told TOI.
"I was surprised, and with this cost effective simple technology, I was able to get half inch water initially, by drilling through the pond in 2018. The water only increased in the following years and last year, we got another 'Adda Bore' drilled through another pond. Since then we faced no water crisis," he said, requesting the public to save the water bodies.
India's Rainwater man and editor of Kannada agricultural magazine 'Adike Patrike', Shree Padre, said, "If vertical borewells draw water from the deeper aquifer surpassing the rocky layers, Adda bore tap water from the shallow aquifer."
Apart from drilling across the hills, he explains, horizontal bore wells are also drilled from inside open wells and earthen tanks.
"The platform of the drilling unit is carefully mounted and the drilling bit, which is four inches in diameter, is attached to the motor. This drills into the soil and two workers manually move the motor forward. Water is pumped inside the drilling rod with another motor. This water mixes with drilled loose soil and comes out through the hole. This way, the drilled soil is taken out. Once the rod, which is about a metre long enters the soil, the motor is pulled back and another drilling rod fitted. The process is repeated until drilling reaches the required distance," he said.
"This is certainly an inexpensive 'jugaad' that suits undulating terrains mostly in Malnad and parts of Coastal Karnataka. It is an old concept that is being followed in bordering villages of Kerala-Karnataka. Excessive usage in addition to making no attempts to recharge groundwater could be harmful," Shree Padre said.