Active cases in Bengaluru dip to 18k from 3.6 lakh in 48 days | Bengaluru News – Times of India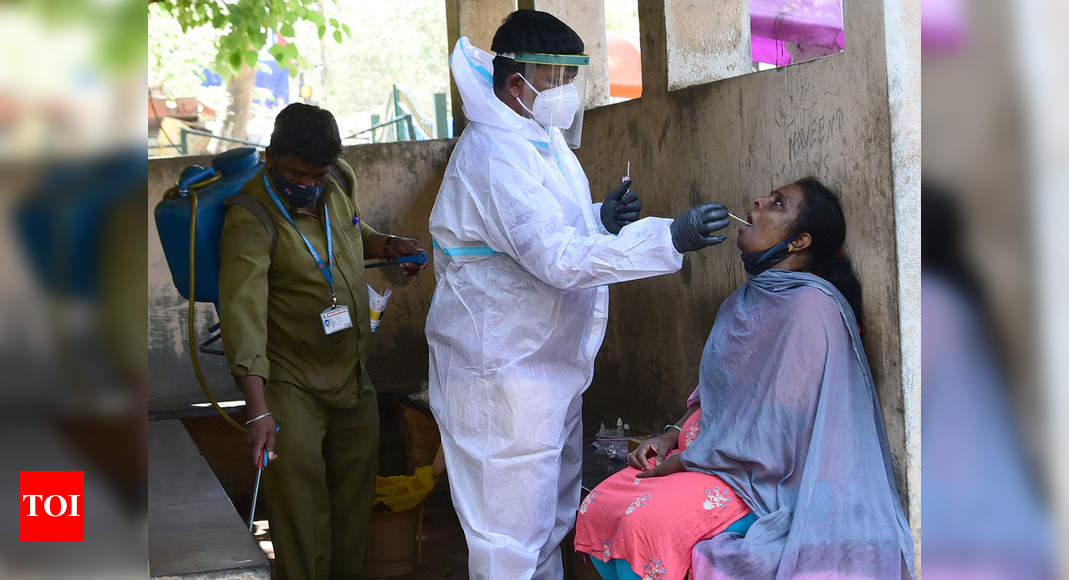 BENGALURU: Fifty days after Covid-19 cases peaked in Bengaluru, active cases in the city have fallen to less than 20,000 – a huge drop from the over 3.6 lakh cases during the peak of the second wave.
The capital city registered between 200 and 300 new cases a day in early March this year but the surge that followed was so rapid that 20,000 cases a day became a routine in early May. On May 17, Bengaluru had 3.64 lakh active cases, an all-time high.
In the 48 days that followed, the capital city recorded a total of 1.51 lakh cases at an average of 3,151 cases a day, and 5,946 deaths at an average 123 deaths a day. Bengaluru reported 352 fresh cases a day before Unlock 3.0 kicked in, and active cases fell to 18,018, a 96-daylow. The last time the city saw fewer active cases —17,582 — was on March 30.
On Tuesday, active cases fell even further to 14,232.
A Bruhat Bengaluru Mahanagara Palike (BBMP) health official said, "It was a nightmare for the administration and the people. We were just not prepared for the second wave. The lockdown was a game changer as the number of new cases fell, but those restrictions affected the city too. We have had a lot of lessons to take from it."
Third wave preparations
While authorities are relieved, they are still cautious. While Covid-appropriate behaviour is a major concern, preparations for a possible third wave have already begun.
Randeep D, health commissioner, BBMP, said, "We have analysed our shortcomings during the second wave and have been pro-active in addressing lapses."
Randeep said extending vaccination coverage is a primary goal, while strengthening the health response system on the ground is equally critical. "One approach is to strengthen urban primary health centres (UPHCs). At least two physical triage centres per zone have been identified. These centres will have a larger reach," he said.
Randeep added: "Also, on a pilot basis, one or two nodal UPHCs at zonal level will be selected to function as model PHCs. Some shortcomings like shortage of staff and ASHA workers need to be addressed. Health officers have been asked to visit the PHCs to improve the response system. Any future rise in cases will have to be handled in a decentralised manner."
He said a wardwise list of patients with relevant details will be given to triaging centres and later UPHCs. "Our aim is to reach a patient's location within 4-6 hours of test results being declared and triage him or her. This will help identify patients with critical care needs."