800-yr-old Shiva Temple Dug Up For 'treasure' | Hubballi News – Times of India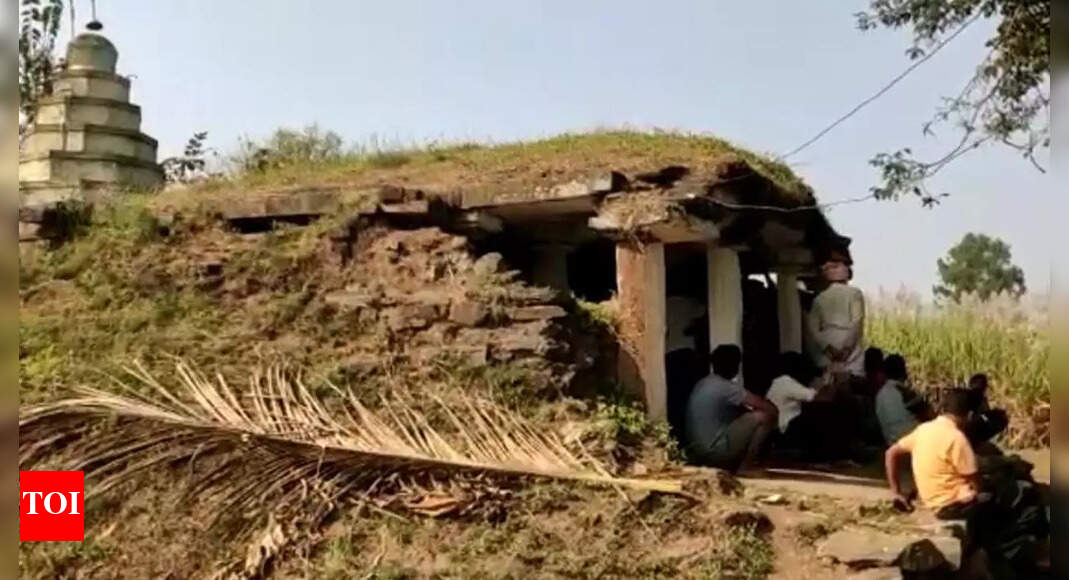 BELAGAVI: Miscreants reportedly looking for treasure removed the idol of Shiva from an 800-year-old temple and dug up the sanctum sanctorum nearly 8ft deep in Nippani taluk of Belagavi district last week.
Police sources said this was the fifth attempt to search for treasure believed to be hidden by erstwhile kingdoms. Police have launched a probe into the incident after registering an FIR and are looking for the miscreants.
According to police, the alleged treasure hunters entered the sanctum sanctorum of Ramalingeshwara shrine at Honidibba village in Nippani taluk on the night of December 26. The temple, built by Kadamba dynasty, was later nurtured by Kittur kingdom.
Ahead of their search for gold and silver treasures, the hunters allegedly performed black magic. The miscreants reportedly restored the idol before making good their esc ape. Temple priest Rudrappa Mattikoppa found something amiss when he arrived at the temple to offer puja the next morning.
The priest informed the villagers, who, in turn, filed a complaint with the Kittur police station. Police said there are no CCTV cameras at the shrine or in the vicinity. Hence, they are focusing on mobile tower network to narrow down their search for the miscreants. An officer working with the Archaeological Survey of India in Belagavi said the temple is an unprotected monument and his office has submitted a report to the regional office on the incident.