300 days on, Karnataka ready for a second wave: Task force | Bengaluru News – Times of India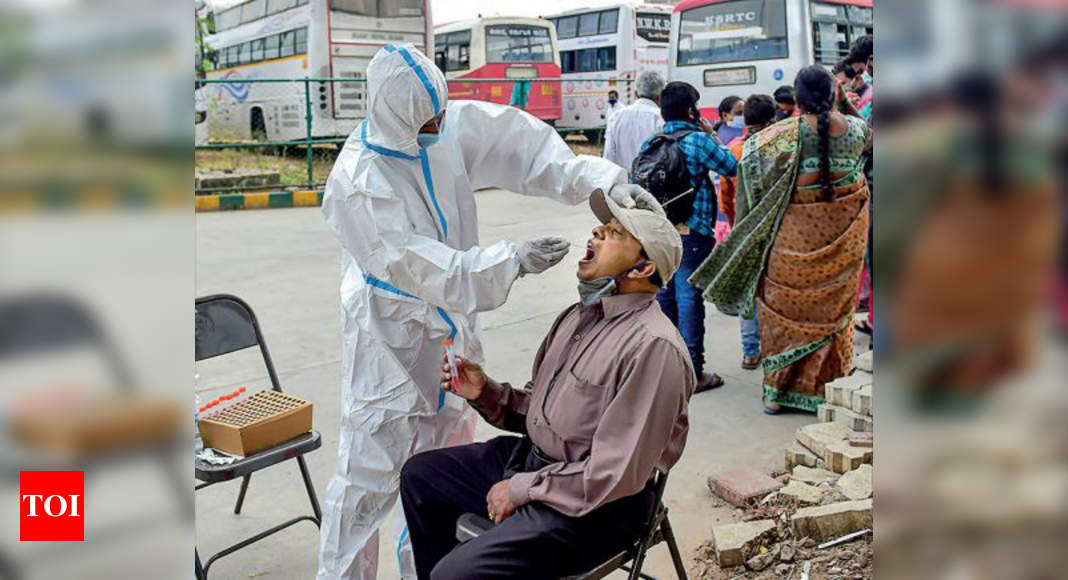 BENGALURU: From no facility to test for Covid-19 in March to conducting the highest number (16,360) of RT-PCR tests for every one lakh population in the country, Karnataka has come a long way in the fight against the pandemic. The learning curve has been steep and experts say the state is now ready to efficiently manage a second wave should one hit.
The state has registered 8.7 lakh cases and experts say understanding of the disease has evolved alongside clinical expertise and testing facilities.
Wednesday marks the 300th day since the first infection was reported (on January 30) in the country. Karnataka recorded its first case on March 8.
The virus spread slowly in Karnataka even as late as the first half of May when other states were reporting a surge. Yet, authorities struggled to coordinate a response. Incidents of patients dying without finding ventilators or beds and hearses queuing up before crematoria were commonplace then.
The cluster outbreak in a pharmaceutical company in Nanjangud, Mysuru district didn't help matters. Seventy seven employees and their contacts were infected, but the source of the infection is still unknown.
Yet, Karnataka's model was the stuff of headlines then. The state's quarantine app to monitor people in home quarantine was hailed as a best practice, but there were already signs of an impending surge.
With those working in Maharashtra, Rajasthan and Gujarat returning to their hometowns and villages, cases began to rise. Interstate travellers were a huge majority among positive cases reported from Mandya, Vijayapura, Yadgir, Kalaburagi and Udupi.
Meanwhile, more than 5 lakh migrant workers from Karnataka were repatriated to their home states in June-July, just before cases began to peak. The spike coincided with Unlock measures, but by then, the state had managed to get private hospitals into the loop and a coherent trace, test and treat pattern began to emerge.
The number of cases began to taper off from October. Currently, of the 8.7 lakh cases, 8.3 lakh have recovered. The state has 24,708 active cases and has registered 11,678 deaths.
"From no Covid testing facility 300 days ago, we now have 162 testing labs and seven more are in the works. Our hard work has yielded results," says Jawaid Akhtar, additional chief secretary, health and family welfare department.
Akhtar said the decision to give cabinet powers to the Covid task force helped take and execute decisions quickly. "Karnataka is one state where patients in private hospitals referred by the government are given a free supply of remdesivir which has helped curb the mortality rate," he said.
As on November 22, Karnataka's case fatality rate of 1.3% was better than the country's 1.5%. But, India's 110.6 deaths per million is better than Karnataka's 190.
Dr MK Sudarshan, chairperson, Covid-19 task force, said the state is well-prepared for a second wave. "It's like standing on the shore waiting for the waves," he said. "We are wide awake. Our biggest advantage is that the disease is better understood now and clinical expertise and medical infrastructure is in place. However, we must be very cautious to prevent superspreader events."
Dr V Ravi, senior professor and head, department of neurovirology, Nimhans, who spearheaded Covid testingrelated infrastructure in Bengaluru, said the state must continue testing one lakh samples a day till March 2021 to keep a lid on the pandemic.