23 Karnataka districts have worrying Covid-19 positivity rate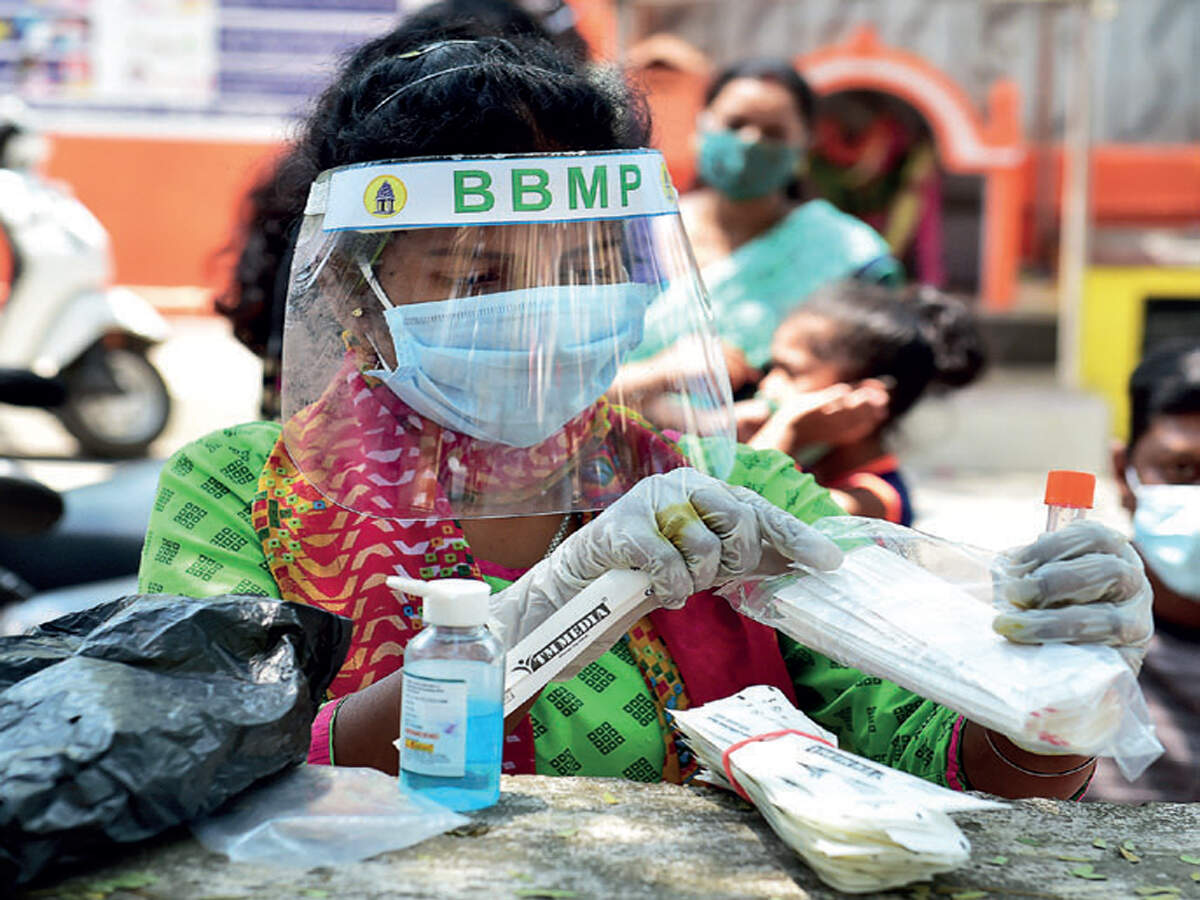 At least 23 districts in Karnataka have a positivity rate that is worrying and not conducive for unlock

A majority of the districts in Karnataka are either not doing enough tests or the level of coronavirus transmission in these hinterlands is quite severe. At least 23 out of 30 districts in the State have reported more than 5 per cent positivity rate, which is considered "too high" according to the
World Health Organization
(WHO). Experts have been suggesting aggressive testing and isolation as well as restrictions on free movement to lower the positivity rate.
Over the last seven days, the positivity rate across the State has been around 6.92 per cent. Only seven districts such as Raichur (3.81 per cent), Bengaluru Urban (3.50 per cent), Haveri (2.87 per cent), Ramanagara (2.74 per cent), Yadgir (2.07 per cent), Kalaburgi (1.87 per cent) and Bidar (0.59 per cent) have been below the borderline.
The situation appears not-so-good in the remaining districts of the State.



The districts that are in the red are Chikkamangaluru (17.12 per cent), Dakshina Kannada (15.67 per cent), Mysuru (14.62 per cent), Hassan (13.52 per cent), Chamarajanagara (13.31 per cent), Davanagere (12.30 per cent) and Bengaluru Rural (11.95 per cent) etc. This indicates how widespread the infection is in the area where

the testing is occurring and how many people out of 100 are testing positive. A high positivity rate also suggests it is not the time to relax restrictions.
Officials working in some of these districts said the higher positivity rate has a lot to do with targeted testing. A few of these districts have a mobile testing squad that visits houses with covid-19 cases to test samples of family members.Jawaid Akthar, Additional Chief Secretary of Health and Family Welfare
did not respond to calls.
Epidemiologists say that the positivity rate will be high if the number of tests is too high or too low. "A higher percentage of positivity suggests higher transmission and that there are likely more people with coronavirus in the community who have not been tested yet," several research papers have stated.
In May, World Health Organiz­ation (WHO) had recommended that the per cent positivity remains below 5 per cent for at least two weeks before governments consider reopening.
In the first phase of Unlock, the government has announced that there will be no relaxations in districts such as Chikkamangaluru, Shivamogga, Davanagere, Mysuru, Chamarajanagar, Hassan, Dakshina Kannada, Bengaluru Rural, Mandya, Belagavi and Kodagu districts.

Worst-hit places in the last seven days

As per the data shared by State War Room, urban areas such as Arabhavi, Humnabad, Shriguppa, Yelburga, Periyapatna, Jali, Puttur, Saligrama, Ainapura, Saraguru, Belur, Nanjangudu, Jagalur, Turuvekere, Alur, Thirthahalli, Yellapura, Ankola, Virajpet, Vijaypura have reported the maximum number of covid-19 cases in the last four weeks.
Some of the worst-hit villages in the State are Kyanalli in Hassan, Byranayakanahalli in Chikkab­all­apura, Bagewadi in Ballari, Achapura in Shivamogga, Aigali in Belagavi, Bidaruru in, Sodluru Kattemadu, Cherala Srimangala in Kodagu, K Haralahalli, Boodhahalli, Chimili in Mysuru, Gummaghatta and Kamanagurga in Tumkur among others. These villages have reported 15 to 35 covid-19 cases in the last four weeks.
Although these cases are very few compared to the numbers reported in Bengaluru, the sudden spike has been a cause for concern as these areas are geographically smaller in size. Officials have also been suggesting testing of people in railway stations and City's borders to curtail the spread of infection.