21,888 migrant labourers return from Dakshina Kannada in 16 Shramik Special Trains | Mangaluru News – Times of India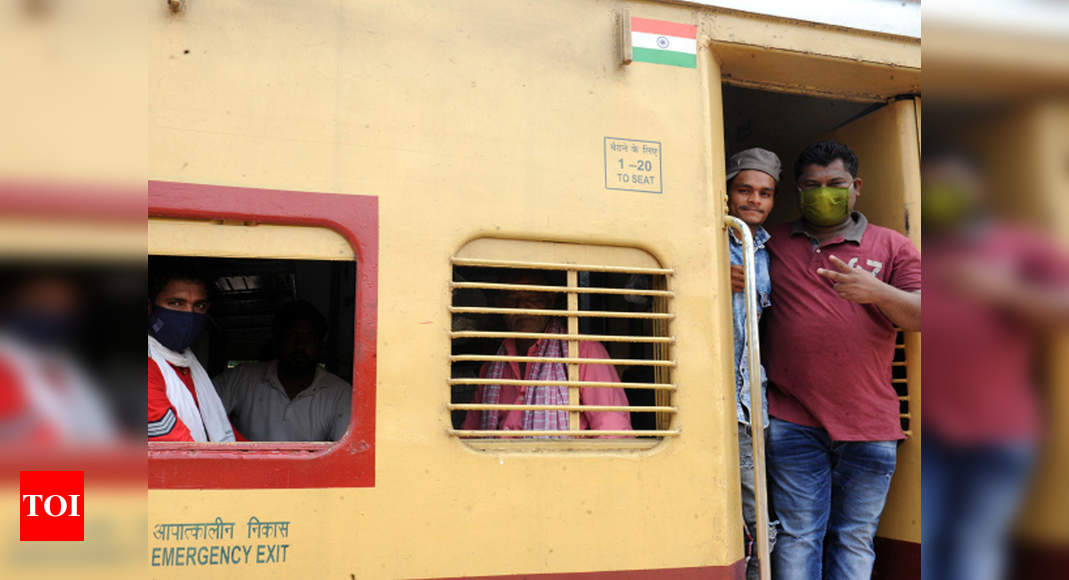 Migrant workers from Uttar Pradesh boarding 'Shramik Special Train' from Mangaluru Junction Railway Station to…Read More
MANGALURU: Dakshina Kannada district has seen 21,888 migrant labourers return to their respective cities and states. The district administration in coordination with the state governments has sent these labourers back in 16 Shramik Special express trains. Out of these trains, 5 each has left for Bihar, Jharkhand, and Uttar Pradesh respectively, while one train has also made its way to Rajasthan.
The trains on an average have ferried 1400 passengers and have departed for their respective destinations from Mangaluru junction and Kabaka Puttur railway stations under the jurisdiction of Palakkad division of Southern Railway and Mysuru division of South Western Railway. The process of sending back labourers started on May 9 and the administration ferried them from their respective camps to the station in KSRTC buses.
Each of these buses was placed under the supervision of a district level officer as a nodal officer and was aided by a staff from revenue department and two policemen. Most of the labourers were from Surathkal, Baikampady, Panambur, Jokatte, Panjimogaru, Ullal, Kankanady, Bunder and other places. The above team went to their respective camps and brought them to the railway station under escort and facilitated their return home.
Authorities ensured end-to-end verification of details of every single passenger who boarded the Shramik special. The details once collated were dispatched deputy commissioner's office for ratification and details of every labourer leaving was also sent to the state government. The receiving state governments too made suitable arrangements to receive their population based on the chart of passengers sent to them by Karnataka government.
The nodal officers ensured that each passenger was seated in the bogie allotted to them and their family. The departing labourers were provided with free food packets and water bottles with IRCTC making arrangements at enroute stations at pre-designated halt stations. Presently only migrant labourers from Odisha and West Bengal remain in the district and arrangements for Shramik Specials trains for them is being made, DC Sindhu B Rupesh said.