119 migrant workers and 65 children being ferried in trucks rescued | Hubballi News – Times of India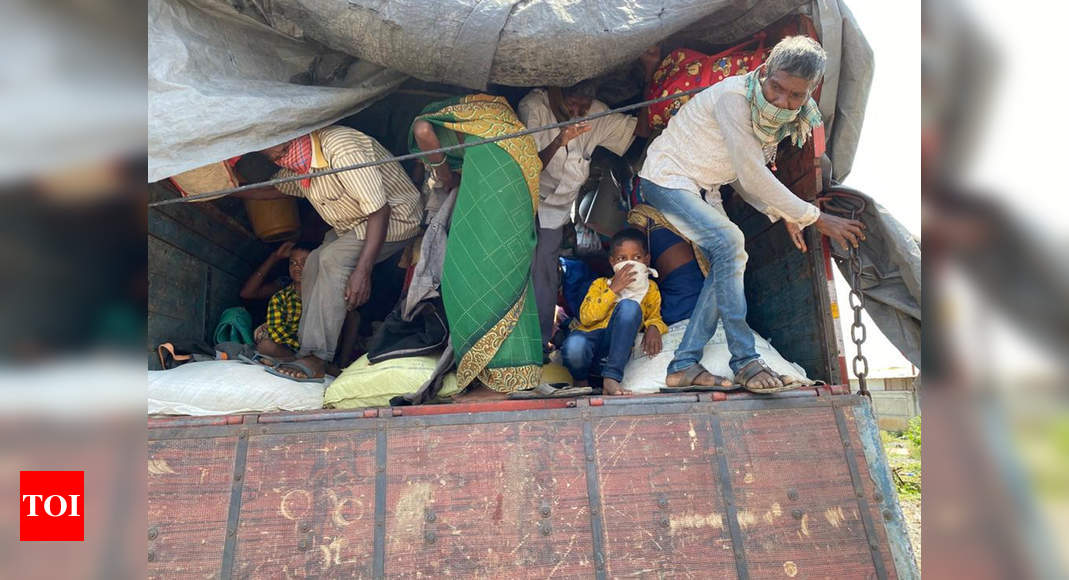 The officials on duty at the check post near Varur -Agadi found that the migrant workers were being transporte…Read More
HUBBALLI: District Administration officials' have rescued 119 migrant labourers and 65 children who were being transported in two trucks from Challakere in Chitradurga district to Raigad district in Maharashtra on Thursday.
The officials on duty at the check post near Varur -Agadi found that the migrant workers were be ing transported in two trucks when they stopped these trucks for checking. The trucks were covered with a tarpaulin with small space for entering the air.
The team led by assistant commissioner Mohammad Zuber and Prakash Nashi, Rural Tahsildar told TOI who were the part of the rescue operation told that the labours belong to tribal community in Raigad district in Maharashtra, they were working in charcoal units in Nayakankatte village in Challakere taluk, they left the place in the early morning.
The migrants are tribal people working in charcoal units in Nayakankatte village in Challakere taluk. The administration immediately arranged food and water for them. Children were provided milk, biscuits and fruits. The administration arranged for a screening of their health and provided mask sanitizers.
Six NWKRTC buses were arranged for the continuation of their journey. Assistant Commissioner Mohammad Zuber told that they talked to the deputy commissioner of Raigad and Maharashtra State Transport buses will ferry them from Maharashtra-Karnataka Border Nippani to their native places. The buses left Hubballi in the afternoon.