Your iPhone has 'secret' codes, here's how you can use them – Times of India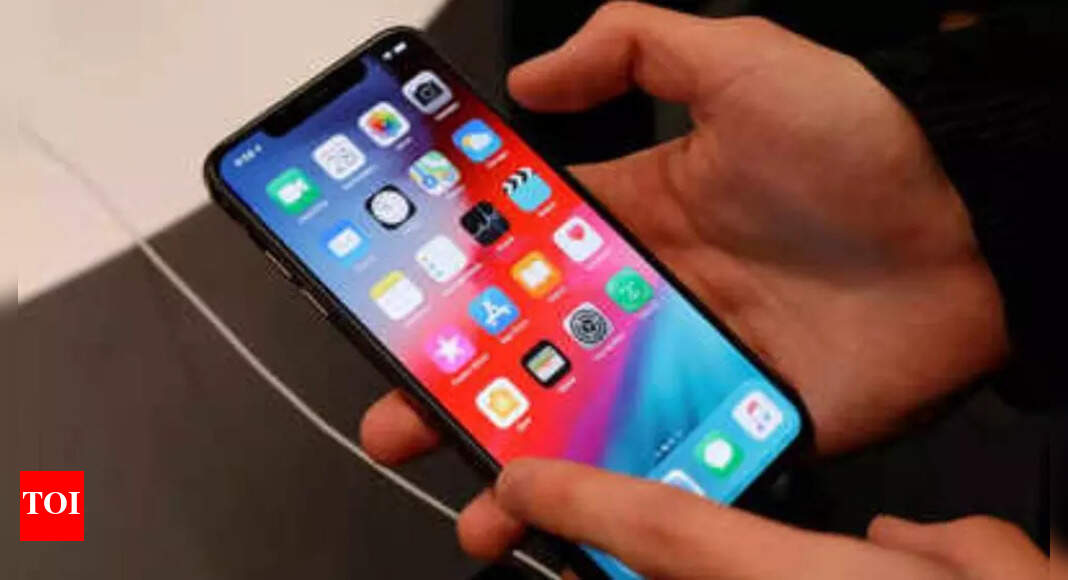 There are some iPhone features hidden away within apps, widgets and the Control Center. There are a number of secret things you can also do with the dialer that most iPhone users might not know about. Mobile devices have used Unstructured Supplementary Service Data (USSD) codes for a long time. They look like a series of numbers infused with asterisks and hashtags that need to be entered like a phone number.
This service works in older phones like iPhone SE as well as newer models like iPhone 13 and 13 Pro. It can connect any GSM phone directly to your service provider's computers and allow you to access 'secret' features on your phone. Some features are specific to particular carrier(s) but most of them work regardless of the telecom service provider.
Let us explore some useful and interesting secret dialler codes. To use them, open the Phone app and tap on the keyboard:
Finding IMEI
To find your iPhone IMEI number, enter *#06#, the information will automatically display. All cellphones have an International Mobile Equipment Identity (IMEI) number which is unique to each device. This number can be asked if you try to unlock your iPhone to use with another network. This number can also be useful if your iPhone is lost or stolen, allowing the handset to be identified.
Hiding caller ID
You can hide your Caller ID by using a USSD code before dialling the phone number you are going to call. First, enter #31# (if you are in US dial *67), then enter the person's number including the area code. Tap the green button to make the call.
Diverting incoming calls
Incoming calls can be diverted to another number like a landline or another cellphone number if you're busy on another call. This can be also useful when your iPhone is unreachable or you can have them diverted if you don't want to answer or reply.
To forward calls when you don't answer, dial *61*, to forward calls when your iPhone is unreachable, dial *62* and to forward calls when your iPhone is busy, dial *67*. Enter the number you want to divert to, then tap #. Then tap the dial button and you should get a confirmation. If this does not work, check your network for alternative codes. To deactivate these services, enter #61#, #62# or #67# depending on the original code and tap the dial button again. If you want to discover the current status of any of these services, dial *#61#, *#62# or *#67#.
Enabling call waiting
Call waiting gives you an option to answer a new call if someone is trying to get through while you're already on a call. Enter *43# and tap the dial button. Then tap Dismiss when the confirmation screen appears. To stop call waiting, dial #43#.
Preventing outgoing calls
If you are giving your iPhone to someone, you may want to prevent them from using the device to make a call. For that, dial *33* and then enter a PIN followed by # – this will prevent someone else from turning the function off. Tap the Dial button and tap Dismiss when you receive the confirmation. To disable code barring, dial #33*your pin#.
Launching Field Test mode
If you want to access technical information about your iPhone's cellular signal and connection, then you can make use of the hidden Field Test mode. Primarily designed for technicians and engineers, it allows you to check your network. However, one of its main uses has been axed in iOS 15 — the ability to view the strength of your signal as a numerical value. It gives details of local networks and cell towers in the area and Apple has been busy improving its appearance in recent years.
First, swipe down from the right-hand side of the iPhone screen to view the Control Center and turn off the Wi-Fi. Then, launch the Phone app and dial 3001#12345#. You will be taken to the Field Test screen which is split across two tabs: Dashboard and All Metrics. Most of the information contained across these screens is unlikely to be of interest. If you are on iOS 13 or iOS 14, however, you should tap All Metrics and, after scrolling down, tap Serving Cell Meas — which is under the LTE heading. Look for rsrp0 and rspr1 (indicating the towers closest to you). This shows the cellular signal strength in decibel-milliwatts. To indicate a strong signal, the number needs to be around the -40 mark. When the number reaches -100, you're in an area with a very poor signal.
Do note that some of these codes are specific to certain regions/countries, so all might not work for you.