Why the new AirPods could be Apple's 'biggest' bet of 2021 – Times of India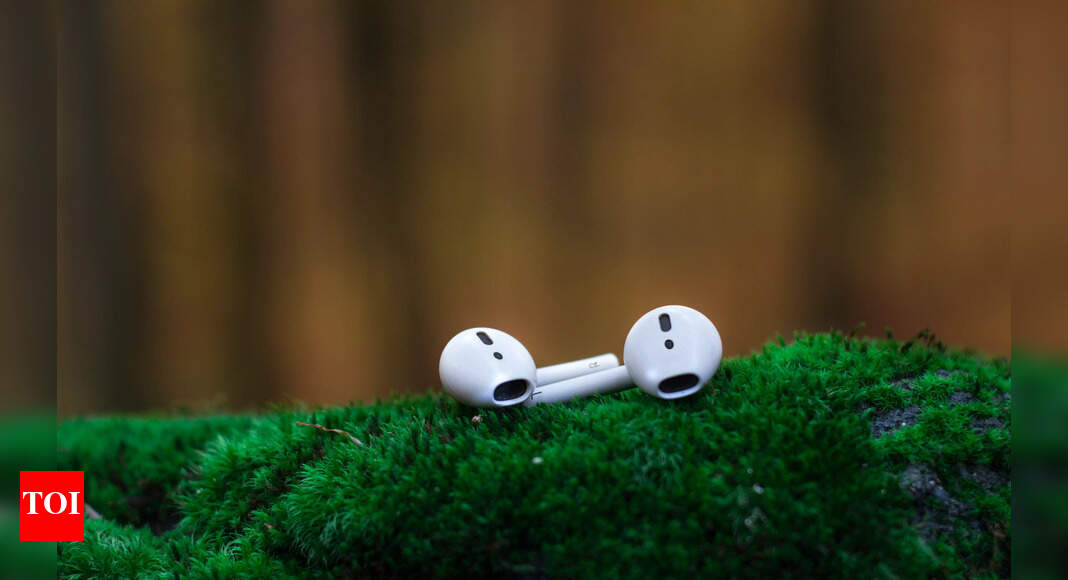 Last Apple held an event that had quite a few things that were the talking points. The Cupertino-based tech giant unveiled two brand new MacBooks, two new processors, new colours of the HomePod mini and the much-awaited AirPods. While all the headlines have been grabbed by the "best MacBook Apple has ever made", it's the AirPods that might turn out to be a smashing success. Why? Because the AirPods are already a roaring success and the new variant could further fill Apple's coffers.
The AirPods story: From jokes to serious business
When Apple launched the first AirPods in 2016, there were so many jokes. They looked like a hairdryer, toothbrush, plastic earrings and whatnot. But the AirPods soon became an instant hit and perhaps one of the most recognised products Apple has made. Apple didn't create the true wireless earbuds category but it surely sparked a mad rush. A report by CNN quotes Dan Ives, an analyst at Wedbush, who estimates that Apple will sell 100 million units by 2022. "The company has turned this into a $20 billion annual business, a major feather in the cap for Apple," Ives told CNN.
In 2019, Horace Dediu, an analyst with Asymco, had AirPods would have earned $4 billion for Apple in a single quarter. Apple doesn't reveal the number of AirPods — or for that matter any other product — so it's hard to put a number to how many AirPods have been sold worldwide.
Last year, it was estimated that Apple raked in $12 billion from the sales of AirPods. Just to put things in perspective, that was more revenue than the likes of Twitter, Spotify and a few other illustrious companies.
The saturation point had home
Despite selling a lot of AirPods, there have been analysts who had suggested that Apple had hit saturation levels. In September this year, a report by research firm Canalys revealed that Apple saw its first decline ever showing clear signs of a slowdown. Shipments of AirPods fell 25.7% to reach 15 million units in Q2 2021, which led to slower growth in the market. Canalys report also mentioned that "the growing saturation of its iOS and macOS installed base could be a cause of worry."
Liz Lee, senior analyst at Counterpoint Research said that "Apple lost considerable share in both sales volume and value despite big price drops on the AirPods, but the company is unlikely to be too worried."
Competition too has become fierce in the true wireless earbuds market with the likes of Samsung, Xiaomi and others upping the ante with premium and affordable offerings.
The
new AirPods
: Start of something big?
Even when Apple's market share had declined in Q2 2021, analysts were confident of the Cupertino-based tech giant striking back hard. Lee of Counterpoint Research said in the report last month, "I think the 3rd generation AirPods expected next month could be a massive hit. It's been so long since we've seen a new release, and if you factor in some attractive pricing, it's very possible the AirPods 3 could push overall sales for Apple TWS hearables past 80m for the year," Lee added.
Canalys Research manager Jason Low in a report said "despite the ups and downs, Apple's key advantage is clear – it has a user ecosystem that is heavily faithful to its products." He further said that "the release of new AirPods in the second half of the year will prop the category up again."
The AirPods are now here and analysts are expecting big things. The new AirPods will face stiffer competition than the previous model — in 2019 the market wasn't this competitive. But Apple has its hallowed ecosystem to rely on and the AirPods are often the entry point. At Rs 18,500, the AirPods miss out on certain features like active noise cancellation but they are still the AirPods. The aspirational value might not be as high as the iPhone or the MacBook Pro but the tiny little things mean big business for Apple.