Why anti-China wave may have given the smartphone market a 'miss' – Times of India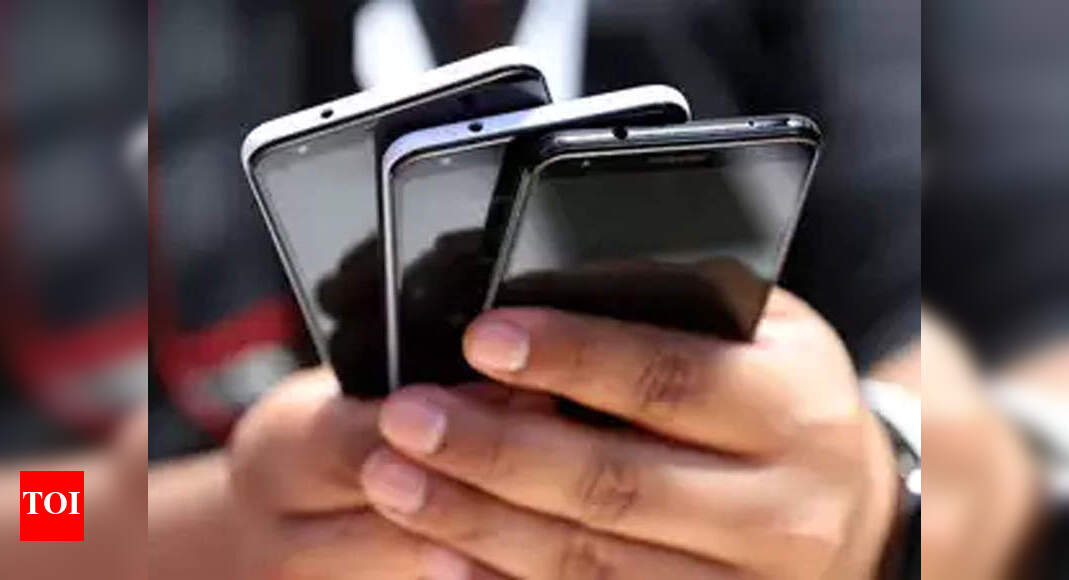 It's been almost 90 days since the government of India banned 59 Chinese apps to 'retaliate' against the simmering tensions at the border with China. Since then — and perhaps even before that — the anti-China sentiment has been manifesting across industries. One market where China dominates in India is the smartphone and despite the geopolitical situation, the Chinese brands continue to rule the roost in the country.
Navkendar Singh, research director, Client Devices & IPDS, IDC India, says that if you keep the politics aside for a moment and think then what choice does a consumer have? IDC did a dipstick survey sometime in June and July this year to gauge the anti-China sentiment. "7 out of 10 consumers asked for a non-Chinese phone but only two ended up buying," Singh illustrates his point with an example.
Shilpi Jain, research analyst, Counterpoint Research, deals that the Chinese brands' local manufacturing, value-for-money offerings leaves consumers very few options to choose from. "They have spoilt the consumers by giving them what they want," Singh says in agreement with Jain.
Prabhu Ram, head, industry intelligence group, CMR, says that there is undoubtedly a strong anti-China sentiment. "While the emotions are running very high, this is yet to potentially translate into a definitive negative economic impact on Chinese trade."
A recent report by Canalys reveals that collectively Chinese vendors hold 76% of the market shipments in Q3 2020. This number, interestingly, was 74% in the same quarter last year. "Ongoing tension between India and China has been a hot topic in the past few months, but we have yet to see a significant impact on purchase decisions of mass-market customers," says Canalys Research Analyst, Varun Kannan
As far as market share is concerned in Q3 2020, Xiaomi leads it with 26.1% whereas Samsung claimed about 20.1% market share in the country. Vivo, Realme and Oppo garnered 17.6%, 17.1% and 12.4% respectively.
According to Counterpoint's research for the quarter between April-June, Chinese brands' market share fell from 81% to 72%. However, it would be inaccurate to attribute this decline to the anti-China sentiment. "There were other supply-related issues too which impacted Chinese brands share like manufacturing constraints due to labour immigration," says Jain. For instance, Oppo's factory was shut for almost 20 days after COVID cases found in factory and at last, components were held up at custom on the basis of country origin in last week of June, she adds.
IDC report for Q2 2020 had Xiaomi as the market leader with 29.4 per cent share ahead of Samsung, who commanded 26.4 per cent of the market. The other three spots in the top 5 went to three other Chinese brands — Vivo, Realme, and Oppo.
A look at the numbers for the past few years tells us that Xiaomi — and other Chinese brands' — dominance began sometime around Q2 of 2017. It was Samsung that was ruling the roost then with 24% market share whereas Xiaomi, Vivo and Oppo had 16%, 13% and 10% share respectively. In Q4 2017, Xiaomi overtook Samsung for the first time to become the market leader by garnering 25% market share. Since then it hasn't looked back while Oppo and Vivo have also gone from strength to strength. In 2017, Xiaomi, Oppo, and Vivo had a combined market share of 37%. Do note, this doesn't include other Chinese brands such as Huawei, Lenovo-owned Motorola, and others. In 2018, the top 3 Chinese brands consolidated their position and garnered over 43% market share. In 2019, the number had increased to more than half the market share and close to 52%. Realme, another Chinese, brand entered the top 5 smartphone players for the first time in 2019 as well.
When it comes to smartphones, there is also a retail strategy at play. Both online and offline retailers depend a lot on the Chinese players. Singh makes a valid point when he says that if you are a retailer then if not Oppo, Vivo or Xiaomi, what will you sell? "Samsung has gained market share in India because of this but long-term the Chinese brands aren't going to suffer as such," believes Singh.
There has been a sense that the anti-China sentiment could inject new life in domestic brands like Micromax and Lava. Singh believes that there is a willingness (on part of Indian brands) but the ability to fight the Chinese brands remains questionable. Jain, however, thinks that the government's PLI scheme might give domestic brands a window of opportunity. Ram of CMR, on the other hand, believes that the domestic brands have a certain brand equity but "the path to a successful comeback is tough and uncertain."
If the smartphone brands from China haven't been adversely impacted, then it's down to two things, as per experts. Lack of choice and more importantly when it comes to spending money from your pocket, then most consumers will go for the best choice. "Consumers don't have much choice as only Samsung is the only brand currently which has products across all price tiers," adds Jain. Singh believes that when it comes to spending money from their pockets, people will buy what's good for them irrespective of the country of origin. "All the talk on social media and WhatsApp is fine but the reality is different," he adds.