What Mark Zuckerberg has to say on Facebook's latest 'controversy' – Times of India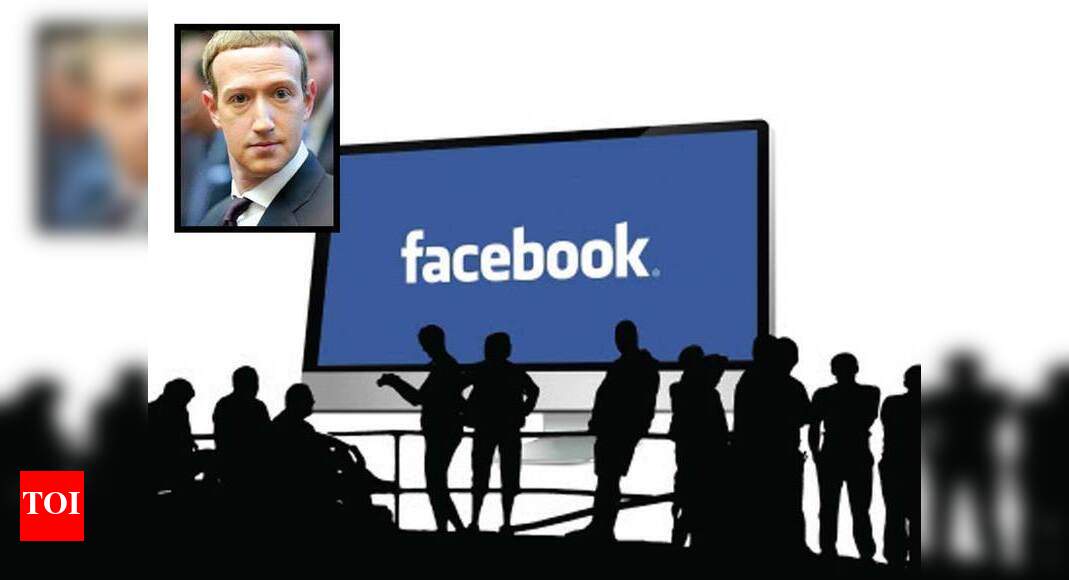 Facebook finds itself in hot waters yet again. This time it is because of a whistleblower who has alleged that how Facebook chooses profits over everything, including curtailing hate speech on its platforms. Frances Haugen, a former Facebook employee, spoke publicly about how Facebook's own research showed that "Its own research is showing that content that is hateful, that is divisive, that is polarizing, it's easier to inspire people to anger than it is to other emotions." She further said that Facebook can change the algorithm but "if they change the algorithm to be safer, people will spend less time on the site, they'll click on less ads, they'll make less money."
Facebook CEO Mark Zuckerberg has broken his silence on the matter and launched a passionate defence of his company and platforms. In a detailed Facebook post, Zuckerberg said that many of Haugen's claims don't make any sense. "If we wanted to ignore research, why would we create an industry-leading research program to understand these important issues in the first place? If we didn't care about fighting harmful content, then why would we employ so many more people dedicated to this than any other company in our space — even ones larger than us? If we wanted to hide our results, why would we have established an industry-leading standard for transparency and reporting on what we're doing?" wrote Zuckerberg.
He further argued, "If social media were as responsible for polarising society as some people claim, then why are we seeing polarisation increase in the US while it stays flat or declines in many countries with just as heavy use of social media around the world?"

Does Facebook prioritise profits over safety and well-being?
According to Zuckerberg, that is simply not the case. Citing a feature called Meaningful Social Interactions to News Feed, Zuckerberg said that the company knew that with this feature people spent less time on Facebook, "but that research suggested it was the right thing for people's well-being. Is that something a company focused on profits over people would do?"

What Zuckerberg said about Facebook deliberately making people angry
"Illogical" is what Zuckerberg said about this argument and said that he doesn't know any tech company that sets out to make products that would make people angry or depressed."We make money from ads, and advertisers consistently tell us they don't want their ads next to harmful or angry content. The moral, business and product incentives all point in the opposite direction," he said.

On Instagram being harmful to kids and teens
The Facebook CEO said that he has spent a lot of time reflecting on the kinds of experiences he wants his kids and others to have online. "It's very important to me that everything we build is safe and good for kids," he stated. Facebook was supposed to launch Instagram for Kids but has hit the pause button it. Research has suggested that Instagram for teens — especially teenage girls — is harmful. "If we're going to have an informed conversation about the effects of social media on young people, it's important to start with a full picture. We're committed to doing more research ourselves and making more research publicly available," said Zuckerberg.

Why Zuckerberg remains 'proud' of the work Facebook has done
"When I reflect on our work, I think about the real impact we have on the world — the people who can now stay in touch with their loved ones, create opportunities to support themselves, and find community. This is why billions of people love our products. I'm proud of everything we do to keep building the best social products in the world and grateful to all of you for the work you do here every day," Zuckerberg concluded in his post.