What are robot vacuum cleaners, how do they work and which ones to buy – Times of India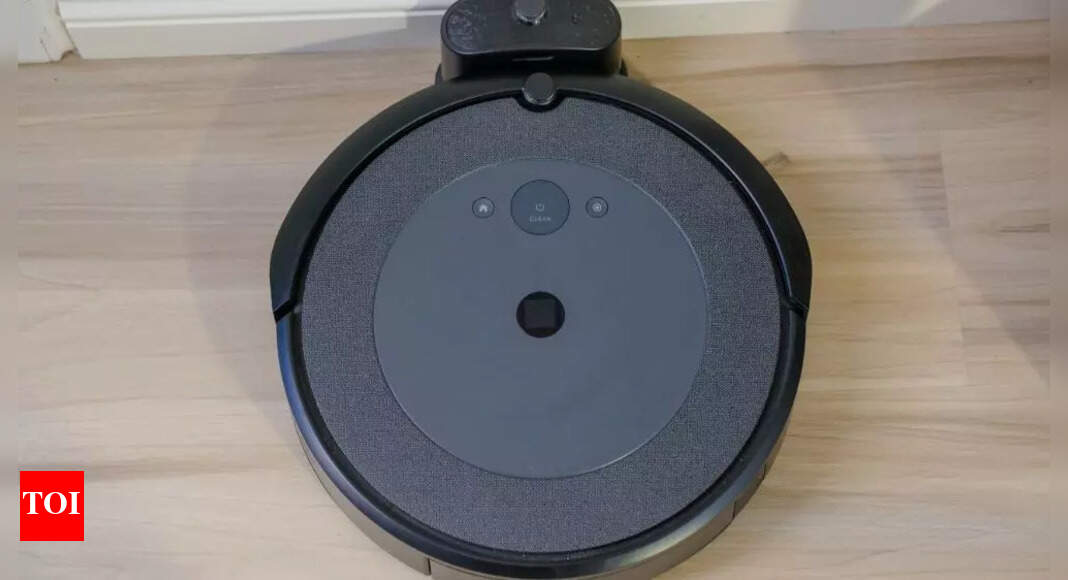 When we talk about robotic vacuum cleaners, 'Roomba' may be the name that comes to your mind first. This autonomous robotic vacuum cleaner was developed by a company called iRobot in 2002. Almost two decades after the first Roomba, we are still debating about these smart devices which come with an array of sensors that guide them around your house to do the cleaning. The main purpose of this device is to clean the home with least human intervention.
Now, you must be thinking that if this device is so capable why isn't it commonly seen. Well, there is a catch, these devices may not work in the desired way in Indian conditions where rooms are smaller and packed with furniture. Also, it requires maintenance from time to time making it an expensive device to use.
How do robot vacuum cleaners work
The device is equipped with cameras and sensors that help it detect any obstacle while cleaning. Once it detects any wall, furniture or any other object, it changes its direction and navigates around the house. The dust detectors on the device guide it to the area of the floor that needs to be cleaned. Premium robot vacuum cleaners are equipped with Lidar technology, which navigates the device better as compared to the camera.
These battery-powered devices can be controlled using mobile applications and few of the modern versions can even be used via Alexa, Siri and Google Assistant. Currently, India is not a very big market when we talk about robot vacuum cleaners but the gadget is slowly making its ground. If you are interested in buying one for you, we have compiled a list of a few that you can get on e-commerce websites like Amazon and Flipkart.
Mi Robot Vacuum-Mop P
Available at Rs 24,999, Mi Robot Vacuum-Mop P from Xiaomi gets a 3200mAh battery, which the company claims provides a run-time of up to 130 minutes. Equipped with LDS Laser Navigation System, it can be used via a dedicated app. It is also compatible with Google Assistant and comes with a 550ml dust box.
Eureka Forbes Robo Vac N Mop
Robo Vac N Mop adds UV sanitisation to normal floor cleaning. The company claims that the device gets 90 minutes of run-time and can clean on various floor surfaces like marble, tiles and wood. It is currently available at Rs 19,697.
ILIFE A9s
This device comes with a 450ml dust box and can be controlled using a dedicated app. As per the company, the device's battery can last up to 120 minutes. Priced a bit higher than the Mi Robot Vacuum-Mop P at Rs 26,900, It can also be accessed using Alexa and Google home.
iRobot Roomba i7
The device from the inventors of robot vacuum cleaners, gets a navigation technology that is powered by a 13 Ghz quad-core processor. Available at Rs 59,900, it gets 500ml dustin and the company claims that it gets a run-time of 120 minutes. The company also touts about the dust filter installed in the device. Just like most of the robot vacuum cleaners in the market, it can also be controlled via app and Alexa.
Milagrow iMap 10 Galaxy
iMap 10 Galaxy is currently available at Rs 40,290 and it comes with a patented Real Time Terrain Recognition Technology (RT2R). It gets a quad-core CPU and 3200mAh battery, which the company claims can easily last 1000 recharge cycles. It gets 450ml of dustbin and can be paired with Alexa or Google Assistant.